Moboplayer Brings Pop-Up Play to All Android Devices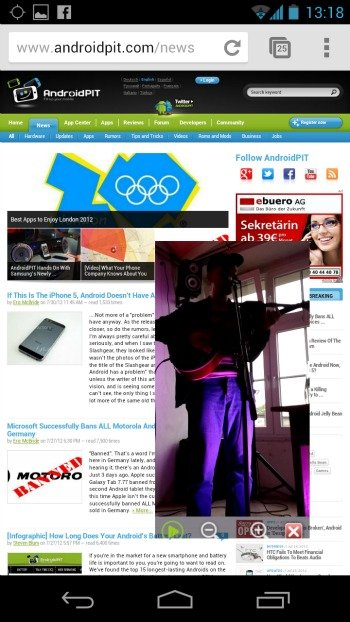 Android video players are a dime a dozen these days, but only one offers Pop-Up Play. This awesome feature lets you perform some serious multitasking on your Android by allowing you to watch videos while doing anything else you want to do. If you were drooling over the Galaxy S3's pop-up video player, you'll be happy to know that Moboplayer offers a similar service – and it's available to download for free on any Android device (1.6 and up).
So why would you want to have a pop-up video player? Well imagine you're reading an interesting article but want to listen to music on YouTube while doing so. Or you want to text without closing the music video you're watching. Or you're chatting with your friend about the latest viral video and want to watch it simultaneously. Okay, so maybe that last example sounds a bit insane but come on, this kind of app is the future and you know it!
All you have to do is hold down the "home button" while the video is playing and then you can move it anywhere you like.
Here's what it looks like on a tablet: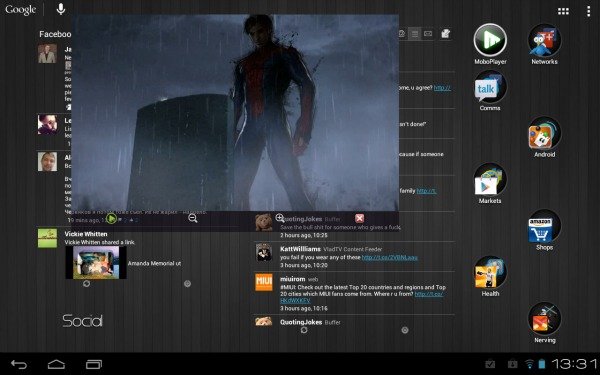 You can download Moboplayer for free right here.