 Money Matters: The Apple vs Android Saga continues...
The feud between Apple Inc and Android continues as we wait painstakingly for the Samsung Galaxy S4 Unpacking (honestly I'm tired of typing that name out!). Wall Street and share holders are biting their nails for the financial outcome.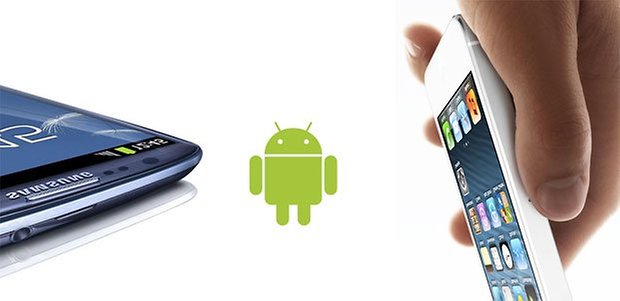 Who will come out on top?
Money is what makes the world go round. It's expected that the S4 will make 20 million units in the first quarter alone and 10 million in the first month of the launch. However, this is not much when you look at Apple Inc numbers of 48 million. But think again, with the Apple S5's unveiling not for several months from now, you might see Samsung take the lead, especially when you consider that the S4 will have a bigger screen, more memory and a faster processor. At the moment, Apple's shares are down a whooping 40% since its mid-Sept high and is in for another pain in the behind with tonight's Samsung flagship unpacking. Samsung, after having received several requests from mobile carriers, pushing the Korean manufacturer to develop the 4th generation, is throwing a mind-blowing party tonight at 7pm and I wish I was there to see it.
Recently, iPhone marketing chief Phil Schiller was caught bashing Samsung and Android. What he is saying is that the new S4 will be coming out with a one year old operating system, which the costumers will have to pay to have updated.
Only the time will tell in this epic saga of the two huge giants.