Monsters Ate My Condo – Gyrating Unicorns, Robot Pugs and Flaming Poo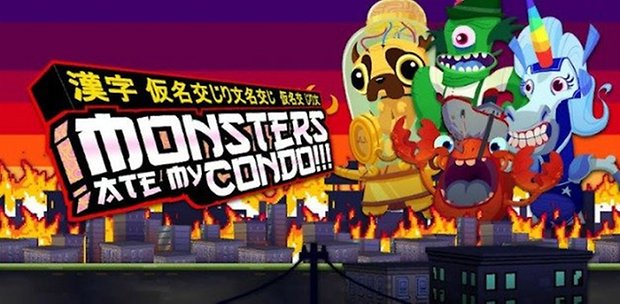 Adult Swim has just released a new app, Monsters Ate My Condo, and it is totally brilliant.
If you like unicorn robots, monsters dressed in lederhosen, explosions, rainbows and flaming poop, you're going to love it. It's also got a multicolored pixelated aesthetic guaranteed to give you a seizure.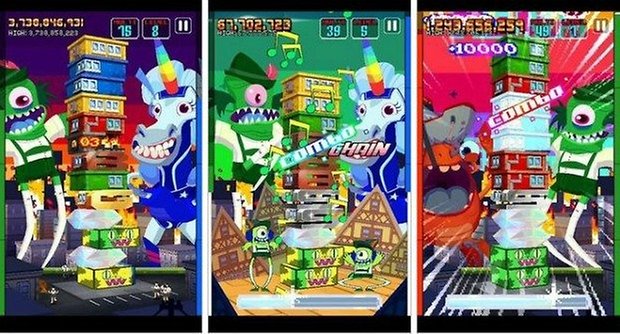 The gameplay is similar to Jenga and Tetris. Basically, you're feeding a condo to a pair of robots, and the more levels of condo that match in color, the more points you get. But if you accidentally topple over the tower, you're screwed. It's a pretty basic idea, but the graphics are bizarre beyond belief. If you like Adult Swim (and, really, who doesn't?), you know what I'm talking about. Behold the official description:
Adult Swim Games and PikPok present all-new monster puzzle action!! Terrible catastrophe! Four ferocious monsters of destruction are on a rampage and only residential high-rises will satisfy their boundless hunger. In this larger-than-life puzzle game, you will use intuitive swipe controls to match the colored floors. Feed the creatures and prevent the destruction of all humankind!
• Feed four ravenous beasts: Boat Head, Reginald Starfire, Mr. Shigoto and Lord Ferocious
• Features both Endless and Time Attack modes
• Play on your phone or tablet!
• Fully-animated monsters to delight players, destroy civilization
From Adult Swim Games, purveyors of the equally-terrifying "Robot Unicorn Attack" and "Amateur Surgeon" games, and PikPok, developers of highly addictive games like the "Flick Kick" series.
One of the characters in the game is half pug / half robot and another is a gyrating unicorn in a cheerleader's outfit. 'Nuff said?