Monument Valley solutions for Android
Monument Valley is a beautiful game that has recently made its way to Android after an illustrious career on iOS. It's a 3D adventure puzzler with beautiful, minimal environments reminiscent of the optical illusion drawings of MC Escher. But beauty can be deceiving and perhaps you need a little help making your way through. I downloaded it recently and came across a few tricky bits. so I wanted to share the great solutions I found with you.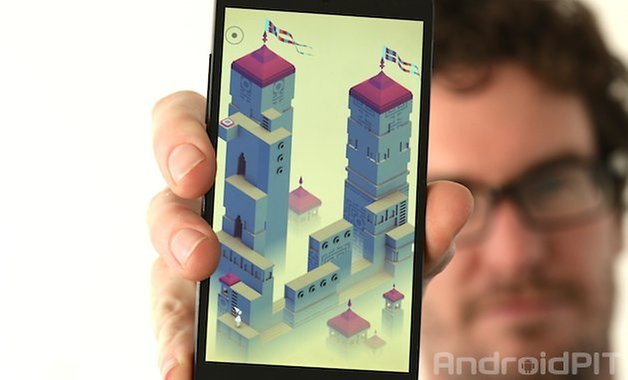 Worlds will rotate, structures will shift and up will become down as you guide the silent Princess Ida through the fantastical world. If you haven't already checked out Monument Valley you can check out the trailer below, and the solution video I came across that helped me through the tricky spots is below that again. Don't be alarmed that Chapter 10 is missing, there's a link for it in the YouTube description.
If you haven't played Monument Valley and don't think you can convince yourself to drop the few bucks required to pick it up, you could just as easily sit back and watch the walkthrough tutorial and still enjoy yourself. I have to constantly remind myself to stop watching once I get past the part I'm stuck on, because it's that mesmerizing! There's also an hour-long Monument Valley walkthrough video if you really want to make a night of it! I also came across this insanely detailed Monument Valley walkthrough on Pocket Gamer too if you prefer pictures to video.
Have you finished Monument Valley? Did you make it on your own or cheat a little bit like me?