More info on upcoming Nexus 7 Google is set to release the second version of its groundbreaking Nexus 7 in the coming weeks. The tablet is set to continue to try monetize users through the content available through the Google Play Store. A source of ASUS and a recent Bluetooth SIG listing recently fueled rumours about the specs for the upcoming Android tablet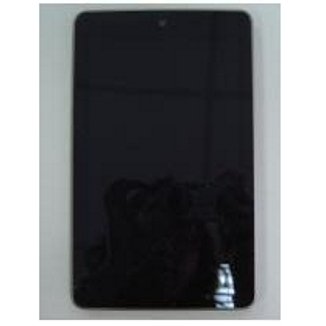 ASUS Still Manufacturing Nexus 7
ASUS is retaining its relationship with the most influential company on the internet right now in Google. This is obviously good news for ASUS but some people may not be too happy with this development given that many having been complaining about performance drops after a short period of time with the Nexus 7. The problem has reportedly been caused by low quality hardware being used in the product, but some may say this should've been expected given the low price of the device. Google will want to make sure that this doesn't exist on the new lineup of Nexus devices however since it's in their best interests to protect the brand image of the Nexus devices and can continue to make money off Google Play sales.
Now Sporting Snapdragon Processor
The specs of the second generation Nexus 7 cannot be officially confirmed as of right now but it seems as if the device is going to sport a Qualcomm Snapdragon processor, which is a change of the Nvidia ones that powered the 2012 version. Qualcomm chips have become the most popular chips with the latest flagship Android devices which should make worrying reading for Nvidia execs and investors.
Backfacing Camera
One feature that was missing on the last Nexus device was a backfacing camera but this is making its way on to the second generation. Previously, users were only able to use the front facing camera for features such as Skyping and perhaps taking "selfie" pictures.
Full HD Resolution
Another improvement which was probably expected is the screen resolution. Last year, the Nexus 7 dropped with a display of 1280x800 pixel display. This year's version is set to come in with 1920x1080 which is a full HD experience for users.
No Word on Release Date
These specs are just leaked rumours though because Google has yet to break its silence on the device. We predicted before that the device might drop sometime this month but this looks increasingly unlikely with each passing day. Some are now saying that we might have to wait until sometime in October to be able to cop the 2nd generation Nexus 7.
What do you think about the latest rumoured specs for the Nexus 7 2. Please leave us a comment below.