MORECAST weather app: the most accurate forecasts in the world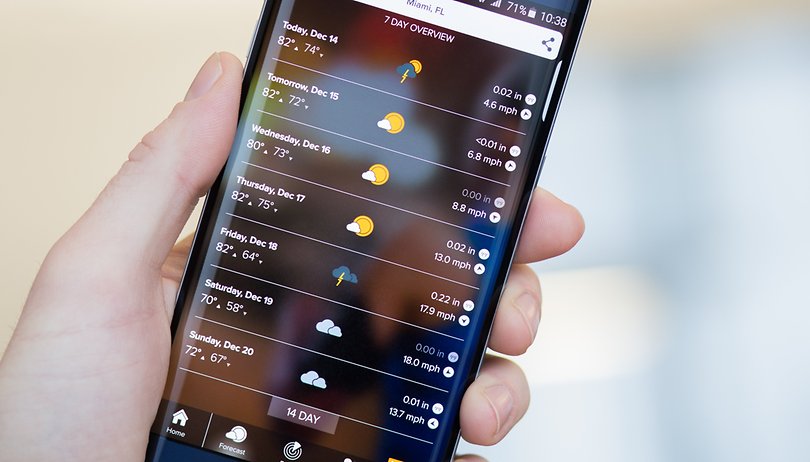 If you're looking for a weather app with the utmost precision, MORECAST is the perfect choice. MORECAST uses its own advanced forecast algorithm to provide the most accurate weather forecast possible, bringing high-precision meteorology to your smartphone.
Anyone who's ever looked out of the window to see rain, while their weather app shows blue skies and sunshine, will know how inaccurate some weather apps can be. With MORECAST, you'll never suffer this problem again. It seamlessly integrates thousands of global weather stations with its own data centers and proprietary systems.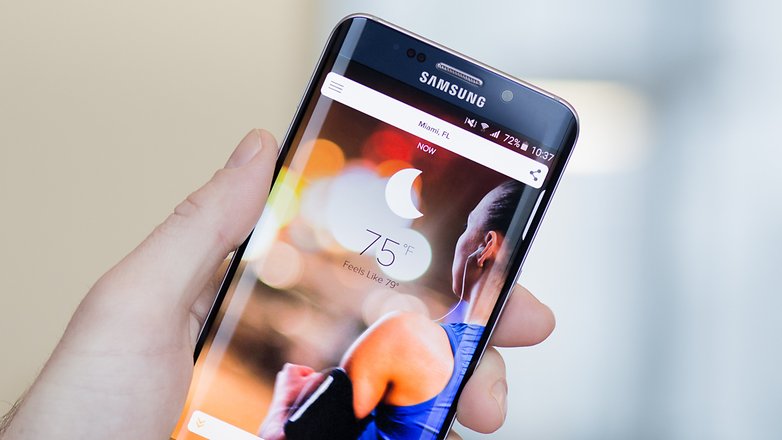 MORECAST offers a wealth of features: interactive Doppler radar, weather tracking for navigation, hourly weather forecasts, wind speed and gust information, side-by-side weather comparisons and thousands of live feeds showing current weather conditions around the globe.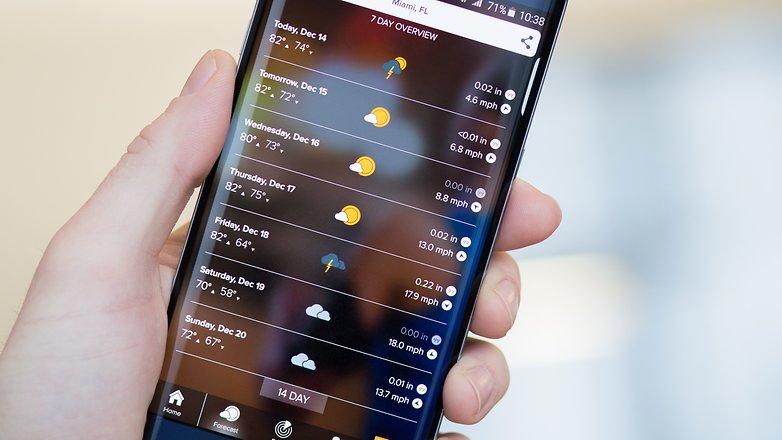 The app is highly intuitive and beautifully designed. There's a visual splash page that provides an instant overview of the current conditions. More real-time data can be accessed with a simple swipe up, providing precipitation, wind speed and temperature forecasts. A sideways swipe takes you to up-to-the-minute graphs outlining the temperature, humidity, wind, rain and UV Index for the day.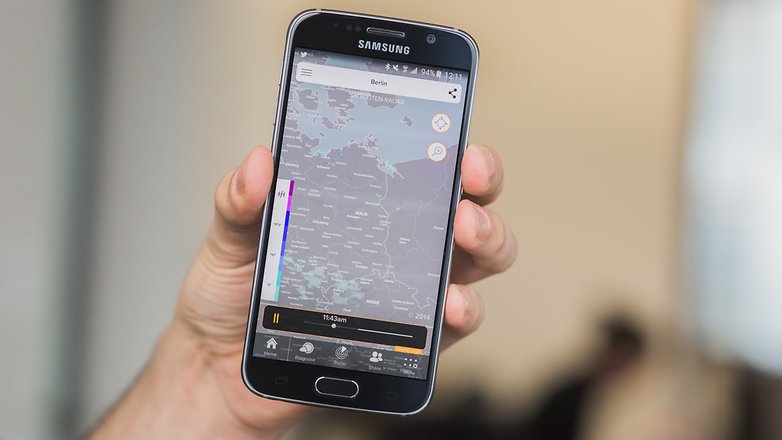 MORECAST's weather navigation feature allows you to plan a route to avoid bad weather. The satellite radar feed tracks weather systems across the globe, and a seven- or 14-day forecast for anywhere in the world is only ever a single tap away.
The convenient share button lets you post your location's weather conditions to Facebook or Twitter, and you can contribute to and browse photos posted by the MORECAST weather community.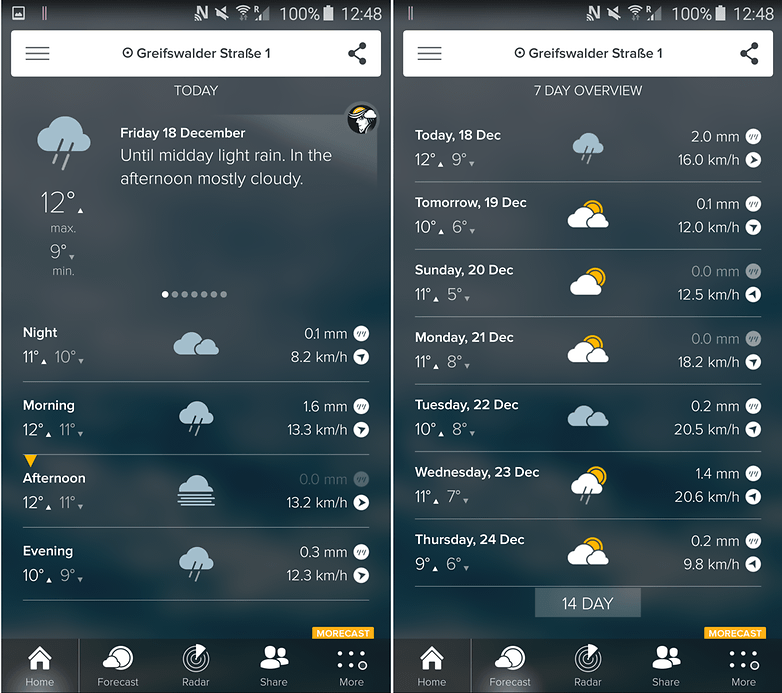 If you want even more information, MORECAST has that in spades too. Advanced graphs share even more detailed and accurate information covering barometric pressure, cloud cover, rainfall, humidity and more. These graphs can be expanded from a 24-hour time period to three days, a week or even two weeks to help you plan your activities to make the most out of your day.
Millions of people are already using MORECAST, thanks to its unparalleled reliability, intuitive design and pinpoint-precise forecasts and weather information. Available in more than 20 languages, MORECAST is a truly global weather app. With a current Play Store rating of 4.4 stars, it's the only weather app you'll ever need. Try it out for yourself.