Moto G5 vs Moto G5 Plus: twins separated at birth?
What would you do if you had money in your pocket and were thinking of buying a new smartphone? Would you invest in the Lenovo Moto G5? Or would you up the stakes and buy the Lenovo Moto G5 Plus for its high performance camera and slick new design? This is exactly the dilemma a user will face when choosing between these two devices, so here we'll help you weigh up their pros and cons.
Unbelievable! The average amount of money stolen in email attacks in 2017 was 950 Euros!
Did you know this?
Jump to a section:
Moto G5 vs Moto G5 Plus: design and build quality
There's not much of a visible difference between the Moto G5 or the G5 Plus. The Plus model is slightly bigger, though it still has the same width and thickness as its predecessor, as the screen size is 0.2 inches larger. Lenovo has chosen to use aluminum in the center on the back of both models, while its top and bottom are made of plastic.
The casing for both models is made of a material that combines polycarbonate with aluminum alloy, though the Moto G5 is slightly wider than the Moto G5 Plus. Another noticeable difference is the rear camera, which is more prominent on the G5 Plus. For the Moto G5, the rear camera is embedded into the body of the device.
Again, when you look at the front of both models there is not much which differentiates the two. The only exception here appears to be the microphone placement. On the Moto G5, this is located directly next to the start button, whilst on the Moto G5 Plus its been placed at the bottom next to the micro USB port. The position of the camera and front sensor do differ, though only slightly as they are still aligned in the same direction on both devices.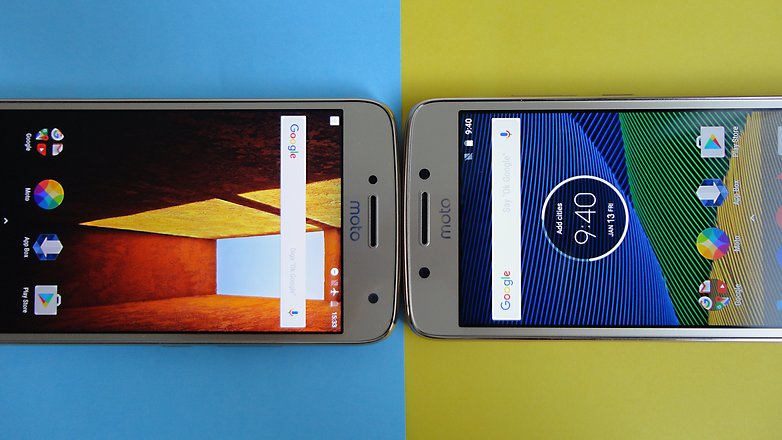 For some reason, which only Lenovo can tell us, the Moto G5 comes with the removable back and battery. There are also two internal slots for nano SIMs and one for the microSD card. You kind of get the impression when you get a Moto G5 that it comes with a lot of accessories, thanks largely to the size of the box. Don't be fooled, you pretty much get the same bits when you buy either device.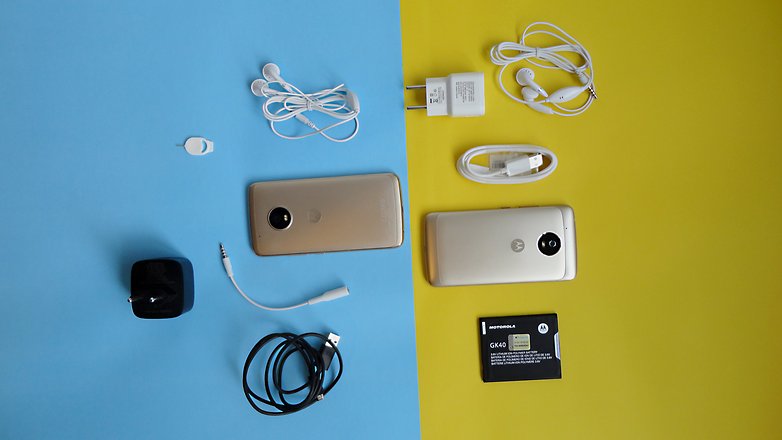 The Moto headset doesn't really need any introduction; as an accessory it leaves a lot to be desired, and given the cost of the Moto G5 Plus, Lenovo should really consider developing a new high quality alternative. So, as you can already see, both models are very similar, though the Moto G5 Plus has a few small details which make it slightly more refined. In turn, the Moto G5 is more compact and easier to hold.
Moto G5 vs Moto G5 Plus: display
The Moto G5 and Moto G5 Plus both have Full HD resolution. The G5 has a 5-inch display, which doesn't give any advantages just because it has a higher pixel density. On the contrary, as the image sharpness is similar between both models.You obviously get a better screen with the G5 Plus and its extra 0.2 inches, especially when the virtual navigation buttons are turned off as you automatically get more screen space.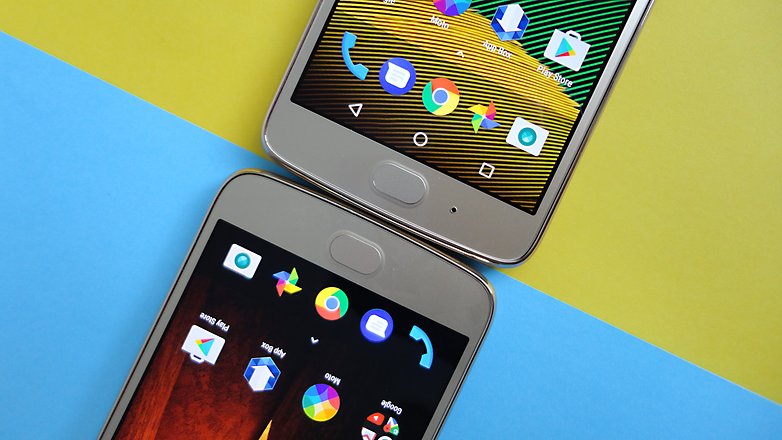 With regard to brightness and contrast, here we have the same levels of intensity in both. I noticed that the Moto G5 screen tends to have more of a yellowish tone, while the G5 Plus shows more bluish colors. I think this is related to the quality of the screen, since the two have IPS LCD screens.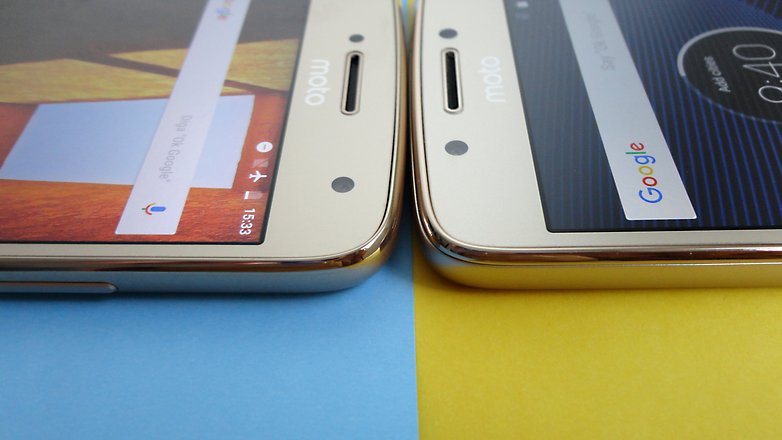 Moto G5 vs Moto G5 Plus: software
Lenovo has kept to the recipe for success that attracts so many users to Motorola, and has chosen not to change its software. That said, both devices were released with Android 7.0 Nougat, and so carry with them all the benefits that accompany the latest version of Android.
The launcher is not the Pixel Launcher, such as what you will find in the Google Pixel, but another one developed by Google in the AOSP program. Anyway, no need to worry, you won't find any deeply customized interface here.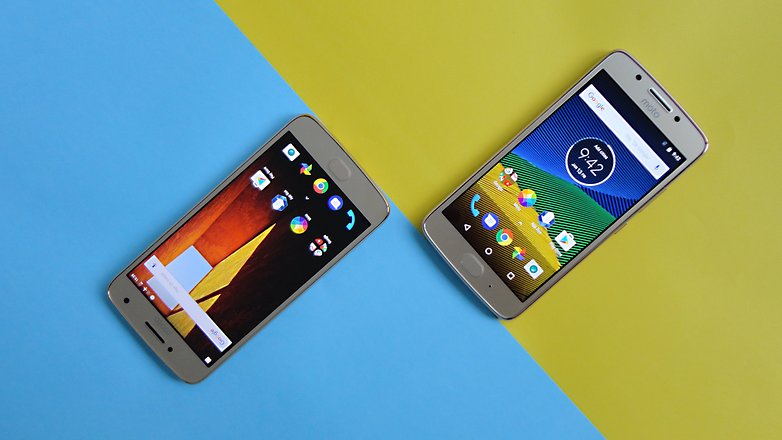 Moto G5 vs Moto G5 Plus: technical specs
Moto G5 vs. Moto G5 Plus technical specifications
Moto G5
Moto G5 Plus
Dimensions:
144.3 x 73 x 9.5 mm
150.2 x 74 x 7.7 mm
Weight:
144 g
155 g
Battery size:
2800 mAh
3000 mAh
Screen size:
5 in
5.2 in
Screen:
1920 x 1080 pixels (441 ppi)
1920 x 1080 pixels (424 ppi)
Front camera:
13 megapixels
5 megapixels
Rear camera:
5 megapixels
12 megapixels
Flashlight:
LED
Dual-LED
Android version:
7.0 - Nougat
7.0 - Nougat
RAM:
2 GB
Sorry, not yet available!
Internal storage:
16 GB
32 GB

Sorry, not yet available!
Removable storage:
microSD
microSD
Chipset:
Qualcomm Snapdragon 430
Qualcomm Snapdragon 625
Number of cores:
8
8
Max. clock speed:
1.4 GHz
2 GHz
Connectivity:
HSPA, LTE, NFC, Bluetooth 4.2
HSPA, LTE, NFC, Bluetooth 4.2
Moto G5 vs Moto G5 Plus: performance
Compared to the previous Moto generation, there have been hardly any changes to the hardware on the Moto G5. Basically, you have processing that is "made in 2016." Of course, we have to make special mention of the Snapdragon 625 processor in the Moto G5 Plus, which is a good update but it's nothing exceptional. The performance on both the Moto G5 and the Moto G5 Plus is intermediate at best, which is what you should expect when you choose to buy a mid-range device.
The performance on both the Moto G5 and the Moto G5 Plus is intermediate at best, which is what you should expect when you choose to buy a mid-range device.
Moreover, both have 2 GB of RAM - which has been present in the series since the launch of the Moto G3 Turbo in 2015 - 32 GB storage, biometric sensor and support for microSD up to 256 GB. In the case of the Moto G5, this device includes the Snapdragon 430 processor.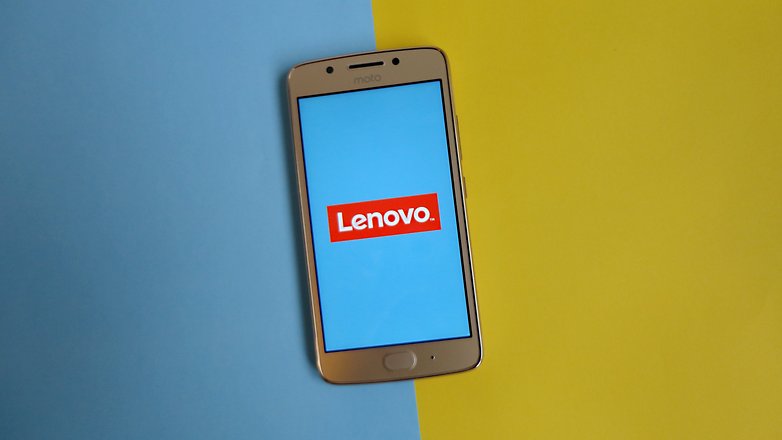 In general, these models are suitable for more conventional smartphone use, like accessing social networks, instant messages, taking pictures and some gaming. Both models can run a game like Asphalt 8, but multitasking will become more problematic as you try to complete more tasks on your phone. The main difference is that the impact on performance will be less noticeable on the Moto G5 Plus than on the Moto G5.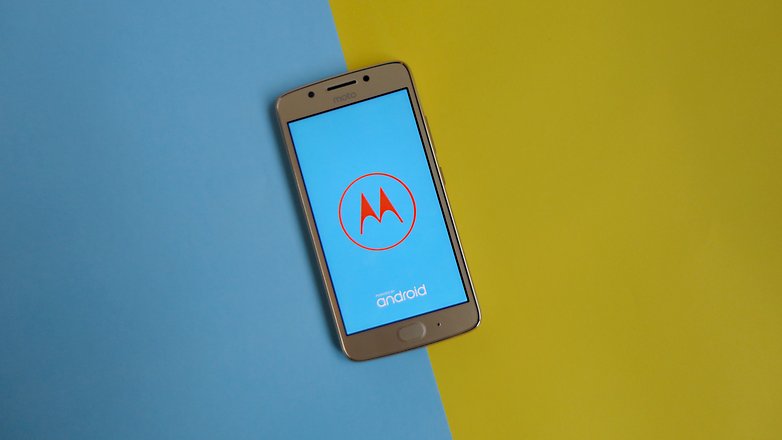 The battery is 2,800 mAh in the Moto G5 and 3,000 mAh in the Moto G5 Plus. So far we've only been able to do a hands on review of the G5 Plus, but this model was able to withstand up to 18 hours of moderate use before needing to be recharged. We've not been able to fully review the Moto G5 yet, so I'll hold off on making any assumptions on the battery performance of this model for the moment. Of course, this article will be updated again once we've completed a thorough review of the G5.
Moto G5 vs Moto G5 Plus: camera
After having found so much in common between these two models, the big question is: what actually is the difference between these two smartphones? Easy: it's the camera. The main camera in the Moto G5 is 13 MP with f / 2.0 aperture, while in Moto G5 Plus we have 12 MP with f / 1.7 aperture. The sensor openings show any light sensitivity and also how they work in darker environments.
Camera quality is important to consider
What do you think?
Even when you compare the camera on the Moto G5 to its predecessor, it's not very good. The exposure is almost always blown out, and there is also a lot of color distortion. The user needs to be patient when using it. If you are, then you can get good results. The focus is also a bit disappointing.
Another interesting point is that the Moto G5's viewing angle range is extremely limited, which means the camera is useless when it comes to taking pictures of distant objects, getting more detail in landscapes or more people in a selfie. Here's an example:
On the other hand, the Moto G5 Plus achieves better results in different lighting conditions. The camera is quite different from the Moto G4 Plus, as sometimes it performs even worse than this model. That said, the sensor in the Moto G5 Plus is superior to that in the Moto G5. Here's a comparison to give you a better idea: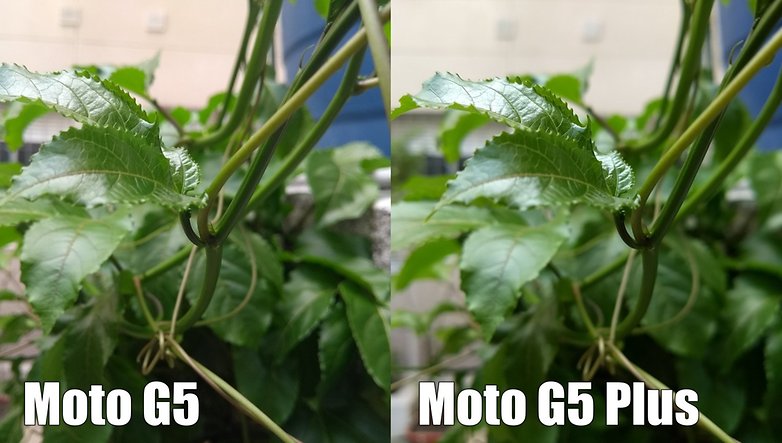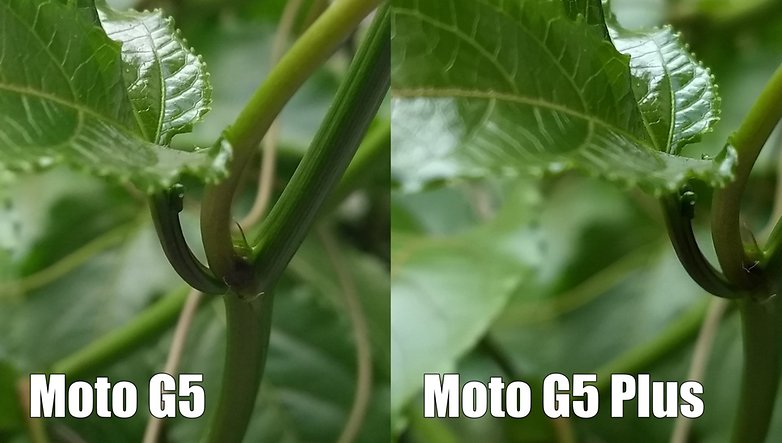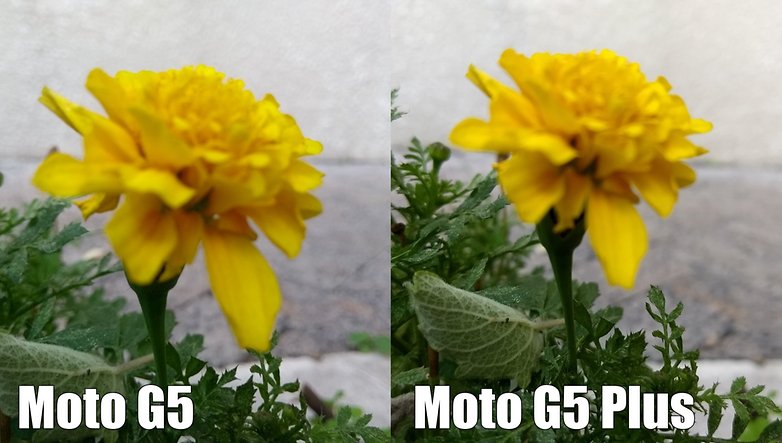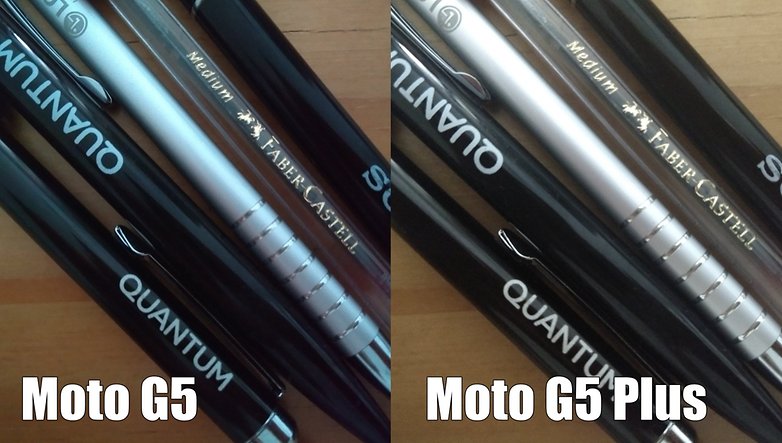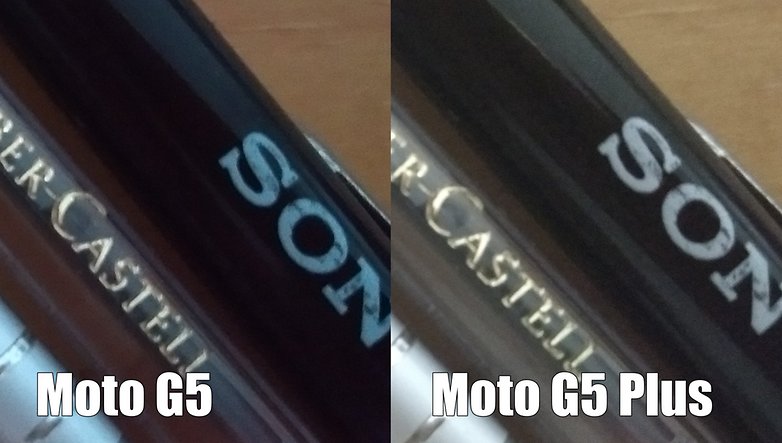 Moto G5 vs Moto G5 Plus: early verdict
There are relatively few differences which separate these Moto G devices, but it is exactly these small details that sets them apart from one another.
The Moto G5 Plus is a complete model, not only for the simple fact that the device comes with a bigger screen or a stronger processor, but for the quality you'll find here in certain points.
The camera is a good example, since the Moto G5 will leave a lot of users disappointed. The battery also looks like it will also be a lot more durable in the Moto G5 Plus. The identical look of both devices is a little deceptive, as there are some subtle differences which set them apart. The removable battery in the Moto G5 is a case in point, but this is a very outdated look and is more reminiscent of basic models like the Lenovo Vibe.
The physical button is a good feature for both models, as this provides Moto G users with a fully optimized user experience and allows them to continue using this kind of familiar technology. That's a big strong point, especially since Lenovo evidently chose not to make any distinctions between these two models.
Moto G5 or Moto G5 Plus: which one do you prefer
Choose "Moto G5" or "Moto G5 Plus".
Oops! Seems like something went wrong. Reloading might help.

Oops! Seems like something went wrong. Reloading might help.
Which one of these Lenovo models would you choose? Do you think its worthwhile getting the Moto G5 Plus when the Moto G5 is almost identical and a bit cheaper? Let us know in the comments below.