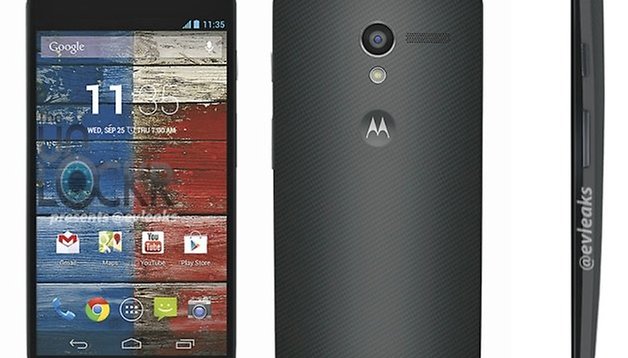 Moto X software features at a glance
We've been concentrating on the hardware aspect of the Moto X since it was basically revealed that Motorola would be releasing a new phone. However, not much has been mentioned about the software side of things on this new release. Luckily for us, Android Police has some screenshots from the Moto X to highlight some its capabilities.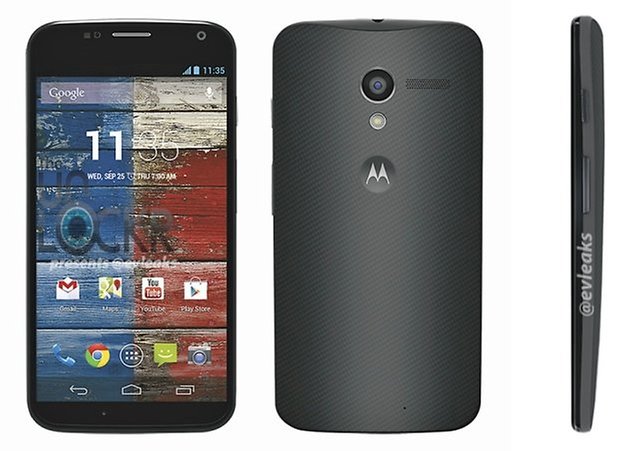 Active Display, Active Notifications, Motorola Connect
As reported earlier, the Moto X will not have a notification LED. The AMOLED technology allows individual pixels to illuminate without having to activate the entire display. This makes the Active Notifications feature an advantage with reduced power consumption and notifications being displayed directly on the screen.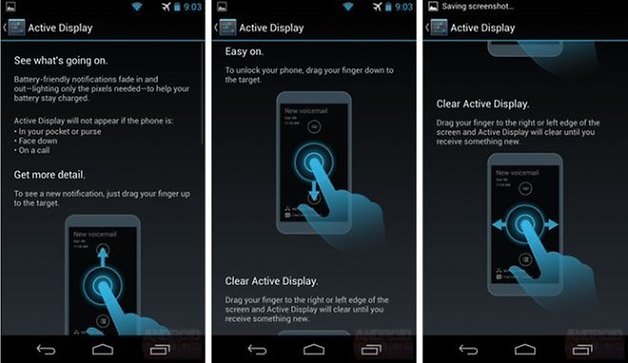 To manage this, the user needs only to touch a certain way on the screen or swipe in a certain directly, basically to mark the notification as "seen". These indicators, however, will not be displayed with the Moto X is in your pocket, handbag, or when the screen is facing down. This is probably due to the "contextual awareness" that Motorola has announced: the Moto X will be aware of its environment and act accordingly.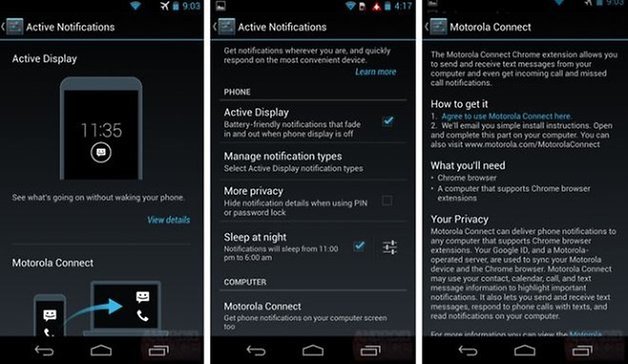 Motorola Connect is a Chrome extension that allows integration of SMS and calls from within Chrome.
Device Discovery
The Moto X will have a function that will allow localization of stolen or lost devices. For a device ID, your Google Account will be used and while there are options available in the Play Store, this has never come stock from the manufacturers.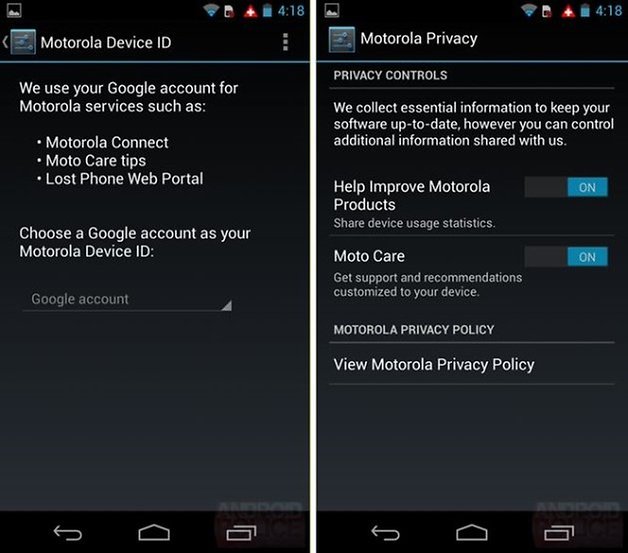 Motorola Migrate
If you have an existing smartphone, you've most likely had to do backups for either security purposes or when you need to transfer over to a new device. Motorola Migrate is an extension of this. Just install it on an old Android device and then data like SMS, Call History, phonebook contacts, media content is transmitted to the new device (including even some system settings).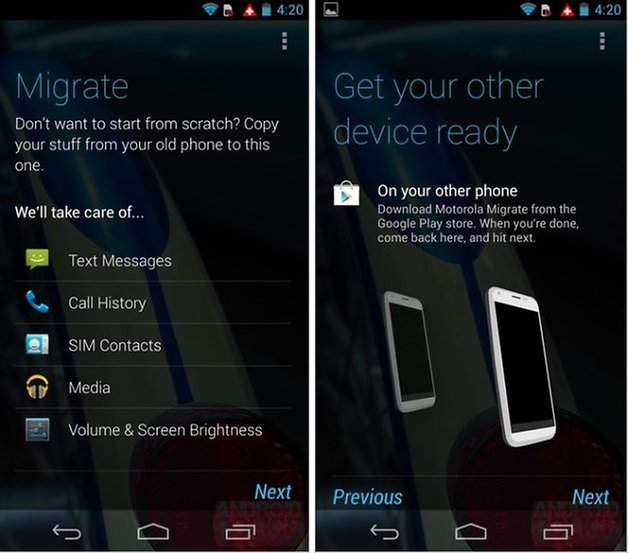 Motorola Assist
This feature will most likely be one of the centerpieces of the much-advertised intelligence of Moto X. With the help of information from user behavior (GPS, Calendar entries, etc) the Moto X will help do little tasks and settings based on what you're doing. This includes switching to driving mode when the device is in a moving car or muting the speaker when in the middle of the night or during a meeting. These are all little things, but they show how Motorola is trying to get the Moto X integrated into everyone's daily life.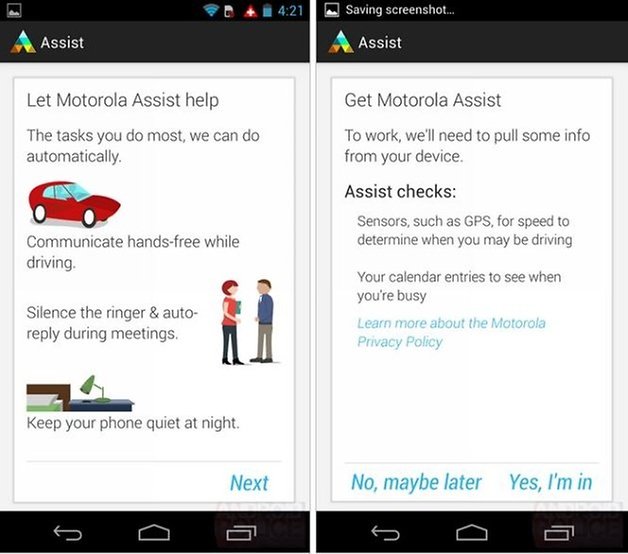 Voice Control
It's been mentioned a few times about the voice control feature of the Moto X and that the device should not only recognize different languages but also be able to distinguish the voice of its owner. To do so, there is a training mode during which the owner of the device "trains" the Moto X to recognize his or her voice. This prevents the Moto X being activated by ambient sound or some other people talking around you. If implemented correctly, this might be an interesting feature as well to safeguard against theft.
Many of the new functions will most likely be standard on most new Motorola smartphones and given that Motorola is owned by Google, we might even see some of them arriving on the next Nexus models?
What do you think about the software features of the Moto X?