Be Afraid, Apple: Motorola and Intel Unveil Their 1st Device Next Week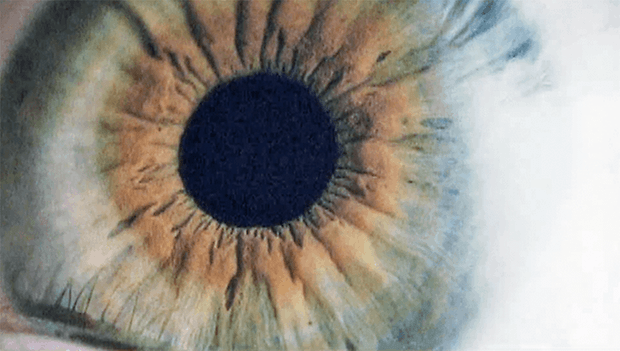 Next Tuesday, Motorola says they're going to be leading us to "the edge." Together with Intel, Motorola plans on unveiling a new smartphone in London – and it's already clear we are going to see something revolutionary.
A short teaser makes us ever hungry for more: in a rapid montage, we are treated to a lots of high-octane video clips and big promises. Motorola promises "edge to edge speed," "edge to edge power," uging us to "say goodbye to boundaries." But the real treat comes at the end of the commercial, when we see Motorola's logo appear beside that of Intel. Intel inside Android!
Intel is one of the largest and most powerful chip manufacturers in the world, and has dominated the PC market for years. But the mobile trend in recent years have seen the company's slow fade. ARM, Nvidia, Qualcomm and Texas Instruments have all been liscenced by the major Android manufacturers, leaving Intel with little to show in the mobile market. All attempts by Intel to gain a foothold here have failed miserably.
A year ago, Andy Rubin and Intel CEO Paul Ortellini took to the stage at the Intel Developer Forum (IDF) and unveiled a new Android smartphone powered by Intel. What's happened since then? Nothing. While there are a few Android models with Intel achitecture, they are mere prototypes or niche products. Companies like Samsung or HTC would prefer to equip their smartphones with ARM technology, which is simply better optimized for mobile use.
Which brings us to Intel's next big attempt – and this time, it just might work. Because this time, Intel has teamed up with Motorola, which is owned, of course, by Google. The creators of Android are working with Intel through their Motorola subsidiary to push an innovative smartphone to the market. This could be really interesting, especially since the product being unveiled on Tuesday won't be some mid-level entry. No, this is big release we're talking about; maybe even a flagship phone.
The new model thus won't be a RAZR M with an Intel chipset, but something really special. And it will come to Europe first; otherwise it wouldn't be launching in London. What will be unveiled? There have been a lot of rumors about an edge-to-edge device, with no or very little bezel. Folks have taken the "to the edge" marketing slogan to mean we'll be seeing the world's first bezel-free smartphone, consisting of only the display. That would obviously be a big deal, but I'm not sure something like this would be currently possible.
Then what? Definitely a high-end model that could play a big role in this holiday season. Saying more, as of now, ain't easy. Still, we're sure of one thing: Motorola's smartphone revolution will kick-off next Tuesday. Even if it doesn't have a global impact, you can be sure this will be Intel's first mobile success story.
I will be there next Tuesday and, of course, keep you up to date!
(Top photo: Screenshot from Motorola's teaser video.)