Mysterious Motorola Phone Leaked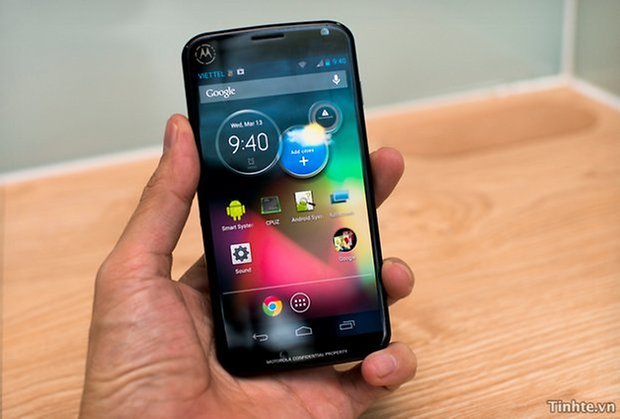 There has been new images and a video of an unknown Motorola smartphone which made its way to Tinh tế, and as you can see above, it is very far different from some of the recent offerings from Motorola Mobility, which is owned by Google now. Of course, there were whispers of the Motorola nXt and X Phone in the past, but we are not willing to bet the farm on what was leaked, other than to call it a Motorola John Doe at the moment.
It remains to be seen whether the Motorola handset above is an actual unit that is ready to be shipped to the masses, or if it falls under the category of a prototype, but it does seem to show that Motorola is moving in a different (and better, IMHO) direction where their smartphone designs are concerned. The leaked Motorola handset depicts a smooth, non-removable back panel that has been perforated with its fair share of holes so that the speaker need not work overtime, while the sides are pleasing to the eyes.

Not only that, kudos to the Motorola design team for subtly including the "M" logo above the display, and the entire package does carry an air of compactness about it. Chances are the stock Android operating system will run on this unnamed phone, where it comes with a standard Motorola clock widget, hoping that the end user would make full use of Google's regular on-screen buttons more than usual.

Nice to look at, but it is not likely that this handset, if launched, would make a dent in the high end smartphone market, although it does seem to be lined up to be a decent mid-range smartphone from Motorola this year.