The Motorola Deluxe: This Is The SEXIEST Motorola Phone I've Ever Seen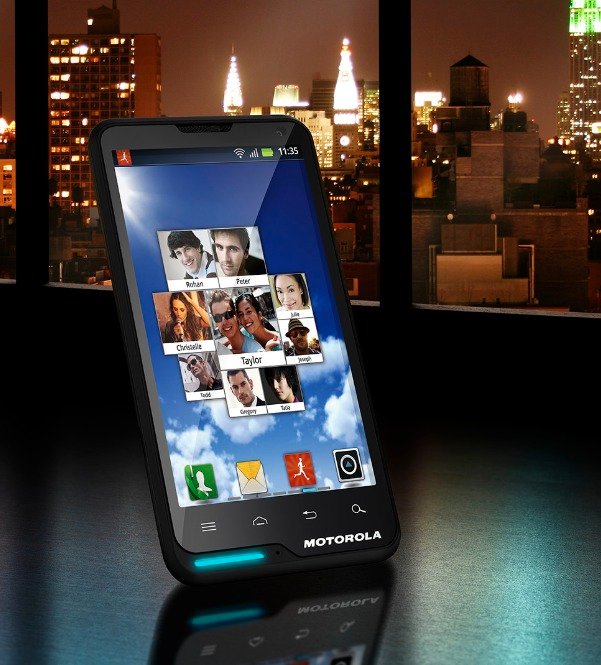 **drools**....let me clean up my drool real quick! Call me crazy, but is the photo above not the sexiest looking Motorola phone you have EVER seen??? Where did that come from? I have to admit, Motorola phones haven't necessarily been on the top of my most watched list for 2 reasons: 1. Because as much as I like their phones, their recent releases haven't been the most sexy devices and 2. Because I've been waiting for Googlerola to announce the next Nexus device. But it seems I should pay more attention, as this is one hell of a nice looking phone! But alas...remember how your father used to tell you that if something seems too good to be true that it probably is? Well, it seems he was right, as this sexy piece of hardware isn't what you would assume that it is (well, not for me personally at least).
So what's the issue with it? Well, in terms of design, NOTHING. It's honestly one of the best looking phones I've seen come out from ANY manufacturer in a very long time. Forget about the best looking Motorola phone...for me personally, it might be the best looking smartphone I have EVER seen. That naturally boils down to personal taste of course, but I'm completely sold on the looks...but unfortunately for me (and maybe you too), heres the catch...
...the hardware. DOH! Now this may come as good news to some and bad news to others. This is not a high end Android phone. To be quite honest, it barely qualifies as a mid range device (it does, but only barely). Why? Well, lets have a look at these specs shall we?
854 x 480 Screen resolution
800MHzQualcomm MSM7227A proccesor (yeah that's right..less than 1ghz)
512MB Ram and 1GB ROM
8MP Camera with autofocus and LED Flash
VGA Resolution front facing camera
Micro USB 2.0 port
9.85mm thick
Running Android 2.3.7 and Moto Switch 2.0 customizations
Certainly nothing to go crazy about huh? The device is selling for around 340 dollars, so for someone looking for a low to midrange device, it could be a nice option. But honestly, isn't it worth it to save up 150 more and get some dual core goodness?
With such a nice design, I would have expected high end specs in this phone. Maybe I'm just impatient though, as it could also be that the phones big brother could come out with beefier specs. This could also be a nice test for Motorola to see whether the "sexy on the outside, average on the inside" strategy can push some sales, as it could help get the attention of consumers who won't or can't shell out 5 or 600 dollars for a phone.
Maybe it's just me...but I like my phones the same way I like my women: sexy on the outside AND sassy on the inside. Perhaps a visual example is in order: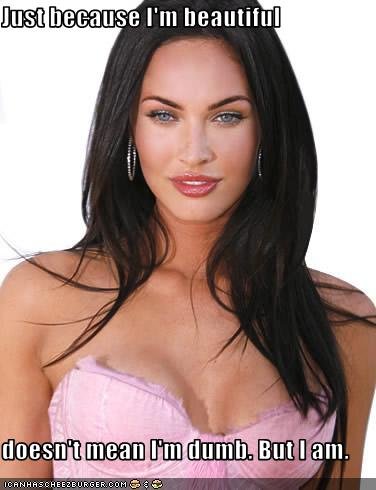 (picture from Cheezburger.com)
What do you guys think? Is this beautiful device worth the money after seeing the specs, or are their better low to mid range options out there?