Motorola One hands-on: is 3 years of updates good enough?
Android One promises long updates, little bloatware and good performance - so far, so good. The Motorola One relies on the Pixel feeling with Android One, but the manufacturer may have sacrificed a little too much on the hardware.
Have you ever heard of PETYA?
Choose "I don't think so." or "Yes, I think so.".
Oops! Seems like something went wrong. Reloading might help.

Oops! Seems like something went wrong. Reloading might help.
Beautiful, but derivative
The Motorola One will be launched in Europe in October. The manufacturer's recommended retail price is 299 euros (about $335). Official US availability is not yet confirmed.
Nice but derivative
Motorola can build beautiful smartphones - even if the beauty is always a little in the eye of the beholder. The Motorola One has a nice glass case, which is quickly covered with fingerprints, but just as quickly cleaned again. The workmanship is well done, with almost 8 millimeters and 162 grams the smartphone is well proportioned.
The Motorola One fits well in your hand and looks better than the price would suggest. But there's one thing about the design: it's not particularly original. As it seems to be so common for many Android manufacturers this year, Motorola has apparently copied a lot from Apple and iPhone X as well. Well, there are worse offenders, but a little more flair wouldn't hurt.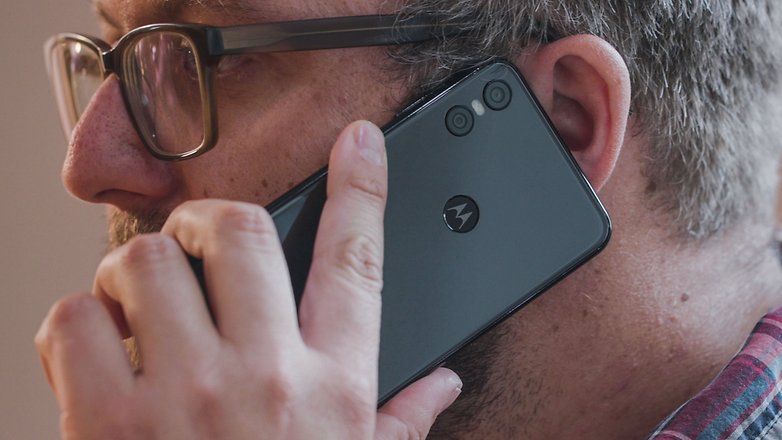 Resolution is too low
The Motorola One's display is quite big at 5.9 inches, but the notch is also big - the small display ears on the right and left don't have a lot of space for displaying icons and messages. The bigger problem is probably the resolution, because the IPS display only offers HD+ and not even Full HD . At the proposed price this is a definite no-go.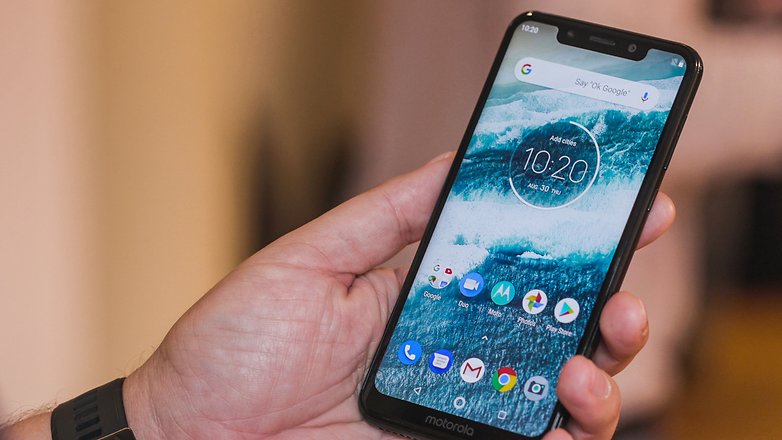 Pure and unadulterated
The software is the trump card of Motorola One . Naked Android 8.1 Oreo, update to Android 9 Pie this year, two years of updates, three years of security patches - that Motorola's promise. Android One has been upgraded by one or two little things, such as the Moto gestures and the always-on screen. You can stand by manufacturer UIs as you like: The tidy, pure Android without any noteworthy bloatware is simply fine! In addition, Android One means less work for the manufacturers, as time-consuming adaptations to their own platform are no longer necessary.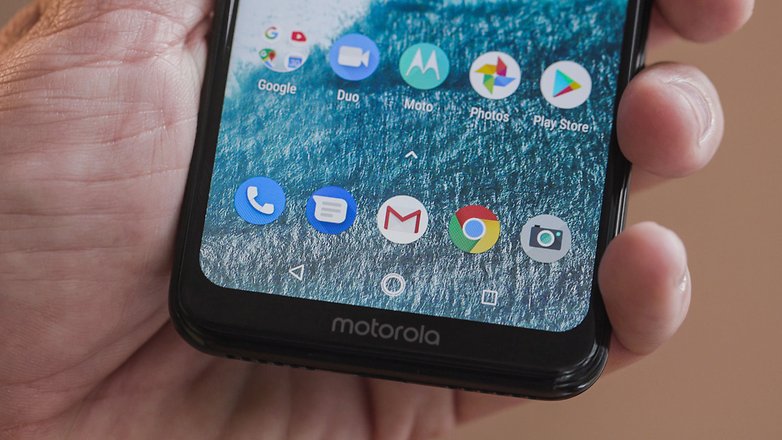 Yesterday's insides
The Motorola One has a Snapdragon 625 - yes, exactly - a chip that has been on the market for two years and Qualcomm would have had significantly more modern processors in stock. Anyway, thanks to Android One the Moto-Smartphone runs quite fast, which is also due to the ample memory. 4 GB RAM, that's not bad. 64 GB internal memory is also more than sufficient in the price range, and a memory card also fits into the smartphone.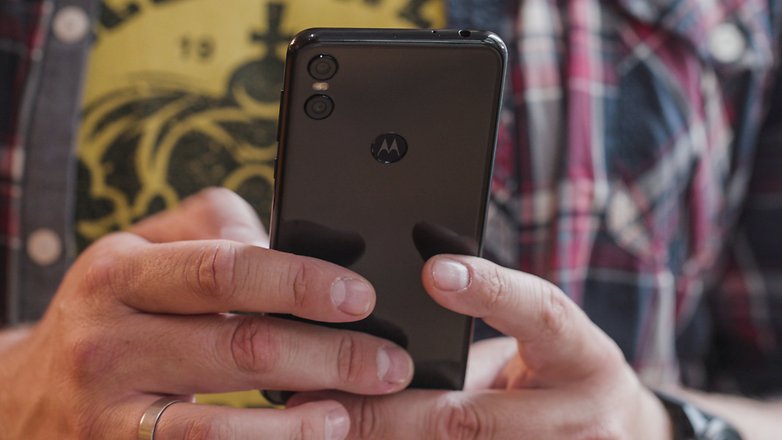 Camera in the iPhone style
The camera of the Motorola One is arranged like the iPhone X, but don't expect the same quality . In the back there are two sensors, one with 16MP and one with 5MP. Selfies are taken with an 8MP lens. 4K videos are not possible with the Motorola One.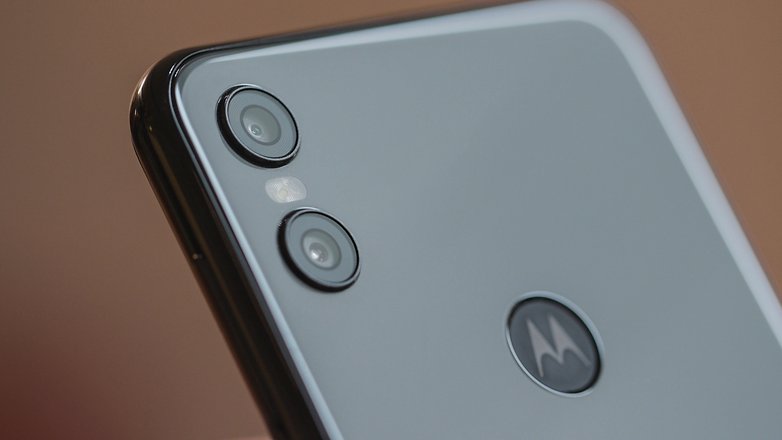 Battery is good enough
3,000 mAh, that should be enough to get the Motorola One through the day. Motorola's TurboPower quick-charging technology is available to get back to strength particularly quickly.
Motorola One technical specifications
| | |
| --- | --- |
| Battery size: | 3000 mAh |
| Screen size: | 5.9 in |
| Display technology: | LCD |
| Screen: | 1520 x 720 pixels (285 ppi) |
| Front camera: | 8 megapixels |
| Rear camera: | 13 megapixels |
| Flashlight: | LED |
| Android version: | 8.1 - Oreo |
| RAM: | 4 GB |
| Internal storage: | 64 GB |
| Removable storage: | microSD |
| Chipset: | Qualcomm Snapdragon 625 |
| Number of cores: | 8 |
| Max. clock speed: | 2 GHz |
| Connectivity: | HSPA, LTE, NFC, Dual-SIM , Bluetooth 4.2 |
Is it quite enough?
The first impression of the Motorola One is not bad, the smartphone looks good and looks quite elegant. But with the equipment Motorola has installed, this phone might not have an easy time in the market, since at least on paper the competition has more to offer. But once we have the device in our office and do an in-depth review, we may discover some advantages that were not apparent in the hands-on.