"MoviePass" for Android Lets You See Up to 31 Movies a Month for $30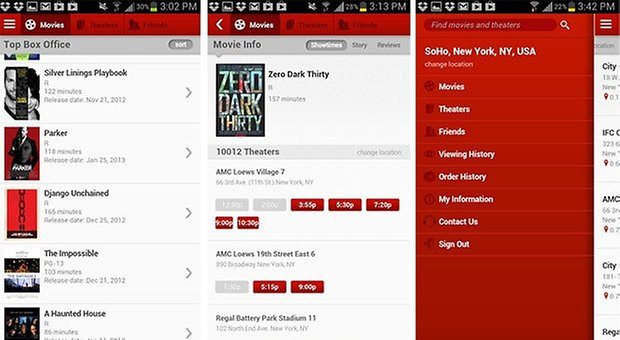 Film-buffs, take note: The new "MoviePass" app for Android allows you to see up to 30 movies a month for just $30. The app also allows you to find showtimes, chart your movie-going, manage rewards and share your movie-going habits with friends.
While the app sounds great in theory, there are still a few caveats. For one, MoviePass is still in a beta-stage and invitation-only, so you may not be able to sign up just yet. Also, access is limited to a film a day, and you won't be able to watch any 3D films. You still have to pay with the included MoviePass debit card and, depending on your area, you may have to pay more than $30.
But I suppose that's all to be expected, given the difference in prices among movie theaters in different cities in the U.S. and the differences in price between films. This still sounds like a great deal for people who see more than one movie a week. Members also get access to "invite-only events, premieres and screenings."
If you're interested in downloading the app, try going to moviepass.com and signing in with your Facebook account to be added to the waiting list. So far, it doesn't look like the Android app is available to that many people, going by the dearth of reviews on Google Play. I have a few movie-crazed friends who would adore this app, but I don't see enough films per month to justify the subscription price. What about you?