Thanks blockchain! Musicoin frees artists from music industry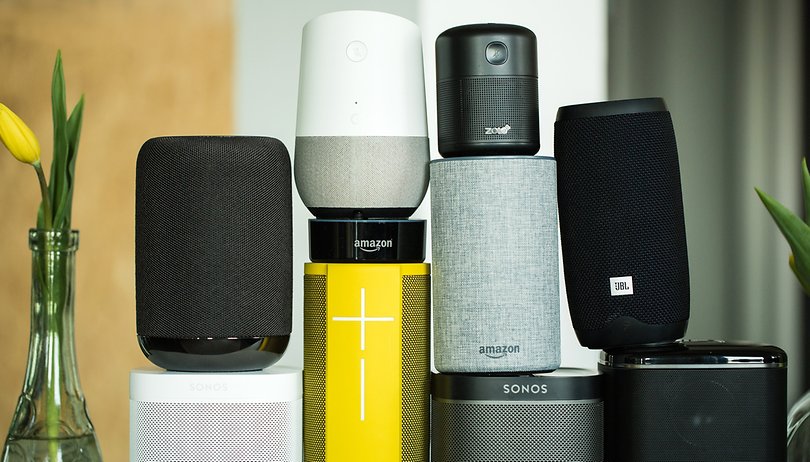 If there's a problem, Blockchain can help, according to the hypetrain that seems to be on its way. So it's only logical that even music streaming services could be disrupted by the blockchain. Volareo is now presenting a speaker that brings music streaming and the blockchain together, and it relies on the cryptocurrency Musicoin. Does that clear things up? If that's difficult to imagine, we've gotten to grips with the system for you.
One thing is clear: the conditions for musicians are not really great when their music is played on streaming services. Every stream played brings in a fraction of a cent, and labels, owners, managers, and platform operators are also squeezing money from them.
Musicoin's promise seems like a revolution: each stream played brings the artists 10 US cents. That's guaranteed with no middlemen. Even better, all this costs the user nothing, and the service is proudly free of advertising. And those who want to continue to support their favorite artists can do so, all while giving artists additional income.
A smart loudspeaker comes in handy: the Volareo looks like a Bluetooth box and it also is one. Volareo can also play music from Musicoin's library. Its web interface is quite simple and makes it difficult to find music. You can also now access Volareo's music archive via voice commands.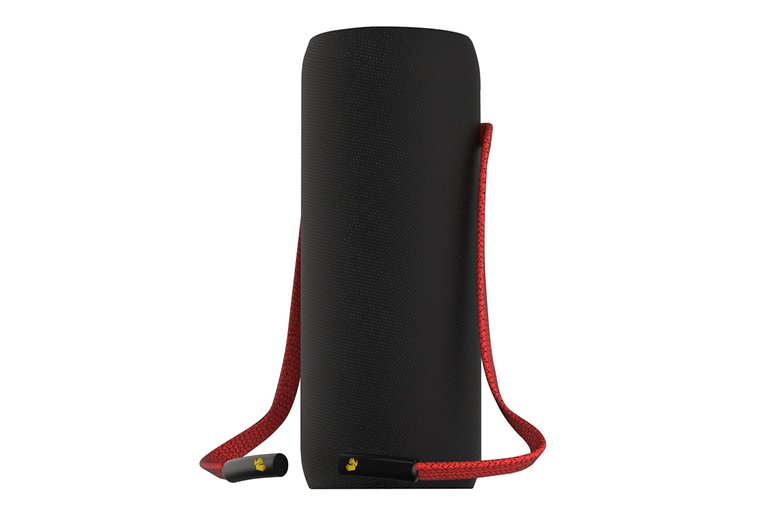 What makes Musicoin so special?
Musicoin works like standard cryptocurrencies: the data is stored decentrally in several instances and linked together using cryptographic calculations in such a way that forgery is impossible. The linking process represents the added value within a blockchain system and is also called mining. Miners provide powerful computer systems for this, since every successful mining operation creates new units - in this case Musicoins. It's interesting how Musicoin deals with newly created Musicoins. Some of them go into a pool, and musicians are paid for each stream.
In the case of Musicoin, a musician doesn't receive a cent transfer for a stream, but instead a certain amount of Musicoin, which can be exchanged for real money via Bitcoin. Everything about Bitcoin & co. also applies to Musicoin: it's a high-risk investment with no guarantees.
Applause, applause
These remarks bring us back to the Volareo smart speaker. Buyers receive 500 Musicoins, which can be distributed to artists through applauses. You can imagine that whole thing as a tip. Artists will be inspired by the system to publish exclusive tracks and to produce music for users' tastes. Somehow this all sounds familiar to me.
The idea of Musicoin sounds good and maybe the system even has a chance. It's clear that Musicoin will change the way artists interact with fans. Within the system, fans can receive coins (through mining) and could in this way turn the financial basis of music upside down.
But there is still no proof: currently there are no well known artists on the platform. Having more celebrities would like be good for the exchange rate and the payouts could even increase in value. But what if nobody believes in Musicoins and they can no longer be turned into real money?
Surprisingly, the music industry survived the age of peer-to-peer file sharing. Piracy was generally regarded as the nail in the coffin of the industry. Today, the big labels continue to pull the strings and provide the most important part of the music archives of Spotify & co. As beautiful as Musicoin's promise sounds, the blockchain alone won't solve all of young artists' problems.
Do you think platforms like Musicoin can provide the decisive push to the music industry?