Muzei Live Wallpaper brings tasteful works of art to your home screen
Authored by:
Nico Heister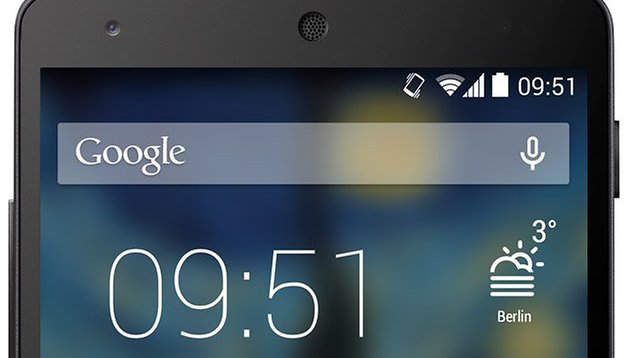 The search for just the right wallpaper can often take a lot of effort. Live wallpapers need to please your individual tastes as well as configure correctly for home screen usage (icons, widgets, etc). If you're looking for something cultured, even artsy-fartsy, then Muzei, a new wallpaper by DashClock developer Roman Nurik (so you know it's good), could just wet your art-loving whistle.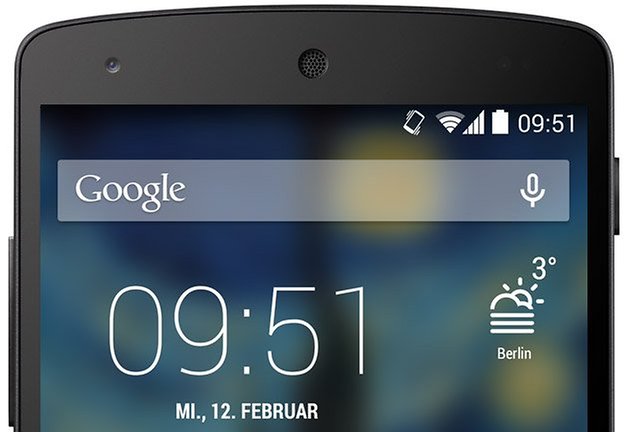 The word Muzei is Russian for museum and this is exactly where the wallpaper grabs its material. The live wallpaper shows different works of art on your Android every day and so it works well with the general look of your home screen setup, it's automatically blurred out and darkened. With a double-tap on the home screen, you can temporarily get rid of these photo editing options to see the real work of art. Within the actual app, you'll find information about the piece in question.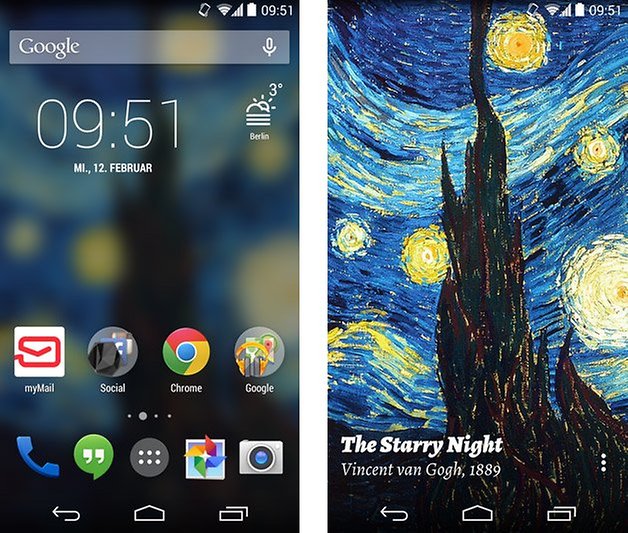 For those who don't really like art, you can also choose pictures from your own gallery. Muzei will either apply all pictures or one that was recently picked. In the settings, you can choose the intensity at which the image is faded and dimmed.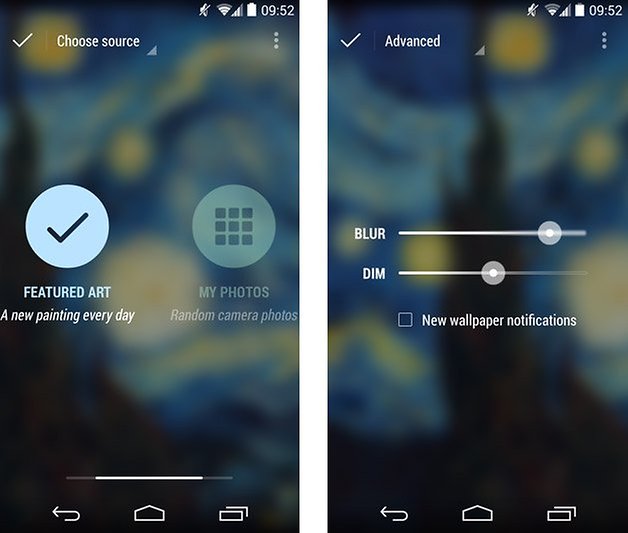 The app is available for free in the Google Play Store. Developers can also find the entire App Code and an API (developer snippet) on GitHub.