My Little Bird – Let Fly!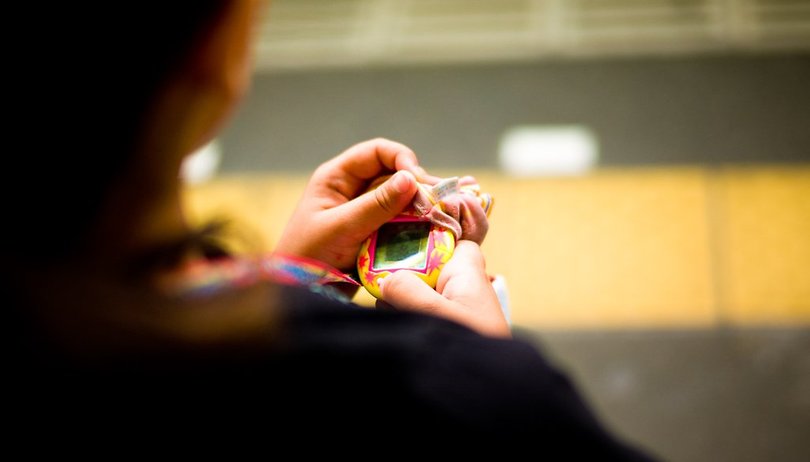 Japan continues to lead global phenomena. In the second half of the 1990s, the Tamagotchi was a worldwide success. But even if you completely neglected your virtual pet, it could be revived simply by pressing the reset switch. Our current test candidate drives the travel companion gameplay a little further. Whether My Little Bird is a success you will learn in today's review!
Good
✓

Smart extension of the game concept

✓

Unique graphics
Bad
✕

Tasks sometimes feel like work
| | | | | | |
| --- | --- | --- | --- | --- | --- |
| Reviewed on | Android version | Root | Modifications | Reviewed version | Latest version |
| Google Nexus 4 | 4.3 | No | | 1.9.0 | 4.7.0 |
Features & Use
Overall the gameplay of My Little Bird is similar to Tamagotchi. The user takes on the role of the owner of the small "Birdy" (or whatever you name the little rascal). The player's task now is to satisfy the endless needs of our small companions.
This gameplay sounds at first absurd, of course. Why would an (adult) human sacrifice probably their most valuable commodity (time) to raise a virtual pet to be happy? This question could be answered psychologically in detail at this point, but this would certainly be beyond the scope of today's test report! It is enough to say that the old gameplay of Tamagotchi and the new of My Little Bird both manage to capture user's maternal instincts today and will cast a spell over many players (at least initially).

The player starts with the selection of one of three eggs. My Little Bird offers a selection of different pets that can be brought up. Unfortunately, the game fails to offer their own customizations, which could give the virtual friend a personal touch. Thus your pet remains, so to speak, an "out-of-the-box" choice. After you have made your selection, the user starts the game in the father/mother role. Your little ''Birdy" runs through up to 9 different evolutionary stages in the game. My Little Bird uses the touch screen of your smartphone to actively involve the user in the action. Actions like washing must be done with a wiping gesture, while feeding is performed by "drag and drop". However, this also has the disadvantage that, as of the fourth stage of evolution, a certain kind of repetitive work gets into the game. The selection of food is more of a chore than fun, as piece by piece must be selected and each morsel offered. This could certainly be made much more user-friendly.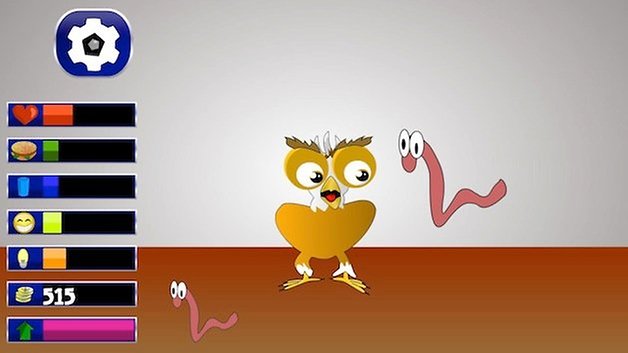 The frequency of the interactions is, for my liking, a little too frequent. My Little Bird offers no option to sometimes take a "break," which is pretty inconvenient if you have a test or work or something. The game punishes neglect relatively rigorously, since the "love" banks can not fill completely without constant visits. This bank indicates whether - and how much - the user takes care of his virtual gem. In addition to this indicator, My Little Bird offers a whole range of statistics and features, and extends the usual Tamagotchi gameplay with some interesting elements. Almost all of these aspects can enhance the long-term motivation here, but some functions are not well implemented.
Compared to the great original Tamagotchi there is no reset button, instead the deceased is listed in a commemorative plaque. This is a bit ruthless, because there is sometimes no way for the player to save the Birdy. Just take the example of a longer trip combined with the forgetfulness of the user. Why is there no vacation mode? In the worst case, many hours played are ended in a jiffy. I sent my first two "favorites" into the afterlife quite unintentionally and this happens faster than you think.
But this criticism is the only flaw in an otherwise very good game. Your Birdy will grow over time and discover the dangers of everyday life. Unhealthy eating, disease (caused by various factors) and different random events will variously occur to your Birdy. After a good education my virtual friend had a high IQ and was thus able to take better care of himself. My Little Bird tells a new story in each game and therefore it is unfortunately a failure that the developers did not allow a kind of "acceleration" of the early stages of the game. Of course, the real time aspect promotes bonding to our protege, but the shortening of this time would be very desirable in some places, because the tasks occasionally degenerate into boring hard work.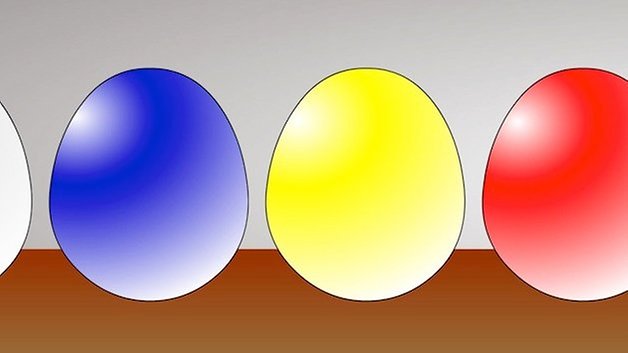 Screen & Controls
My Little Bird has its own unique graphical presentation, which probably would not appeal to everyone. The application has no "high-end" graphics, but its own charm. This presentation style is seen through the whole application, and therefore appears as a nice unity. This must be commended, but not everything does so well in this category.

Unfortunately there's lags in operation. When you drag-and-drop there's occasionally slight delays and it can be a bit unresponsive during brushing. Overall, My Little Bird does well though by the bold graphic style and the good operation (with a few exceptions).
Speed & Stability
My Little Bird ran the test period without crashes.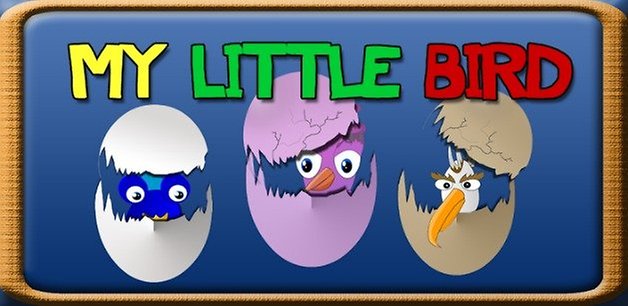 Price/Performance Ratio
My Little Bird is available free but is ad-supported. Various in-app purchases are possible.
Final verdict
Is My Little Bird recommended for Tamagotchi fans? A very resounding "Yes!" However, My Little Bird offers useful additions to the well-known game concept and can captivate the user over days and weeks, if one engages with the nature of the game wholeheartedly.
The problem though lies in the temporary sense of the work. Daily routines vary widely in certain sections and there are waiting times for upgrades or improvements that delay the game. In-app purchases will be offered here (advertising and in-game coin purchases), but are not required or forced upon the user. A word of praise for this decision!