Mystery Photos: Is This The Nexus 5 Or The Optimus G2? The infamous leak master @evleaks has been working overtime at the gossip factory this weekend, as others have enjoyed the sunshiny days of Spring. Now the newly surfaced images show an LG smartphone that we've never seen before, boasting an impressively big display with no front facing hardware buttons. Get your thinking caps on, what could this be?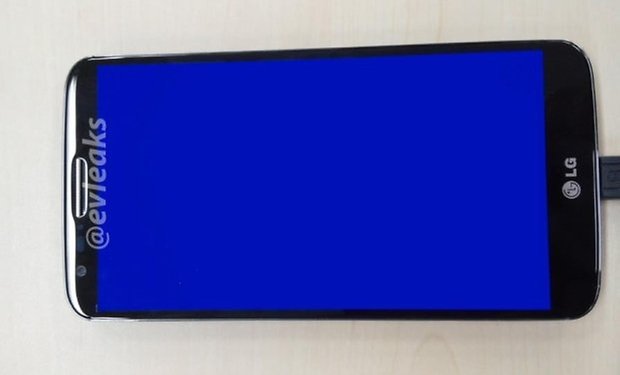 Some, including @evleaks, are guessing that this could be the new up-and-coming Optimus G2 from LG. Others are speculating that we're looking at the next Nexus 5, which has also been under lock and key for the past few months. @evleaks stated though on Facebook that this mystery device has a 5.5-inch display, just like the Optimus G Pro. Last week the leak master spilled the beans on another device that could potentially be the X Phone.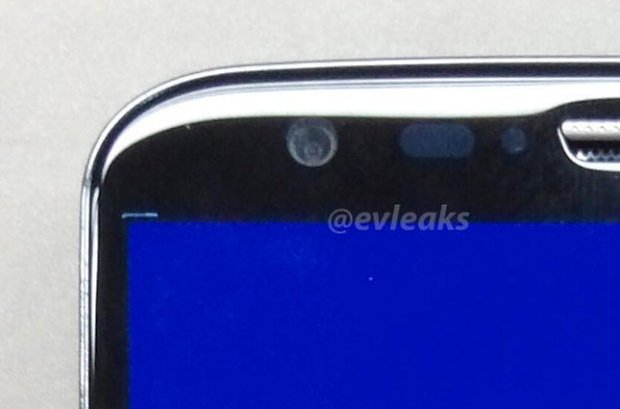 In the photos we see today, it has a magnificent display of 5-inches, a size that many manufacturers are trying out. This seems to be the recent trend like we've seen with the HTC One and the Galaxy S4. In terms of design, it could even be a believable successor to the Nexus 4, which we've been hearing about since the beginning of the year: Google plans on cooperating further with LG. On top of having a distinctly long screen, its outline is slightly more curved than the Nexus 4.
What's more, we can evidently see the prominently placed LG logo on the device. If you take a look at the actual Optimus G, the mysterious device could be a plausible successor. That being said, its rounded edges would represent a design progression going in a complete different direction.
If it's the Nexus 5, it would be a very early prototype, since the device isn't supposed to show up before the fourth quarter of 2013. LG had said that they would be working on an Optimus G follow-up with a 5'' screen ready by Fall 2013. This makes it more believable that what we are actually looking at is our very first glance at the next LG device. Is it an Optimus G sequel or an Optimus LTE2 follow-up? Perhaps an early Nexus 5 prototype? The clues are pointing in two directions. What do you think?