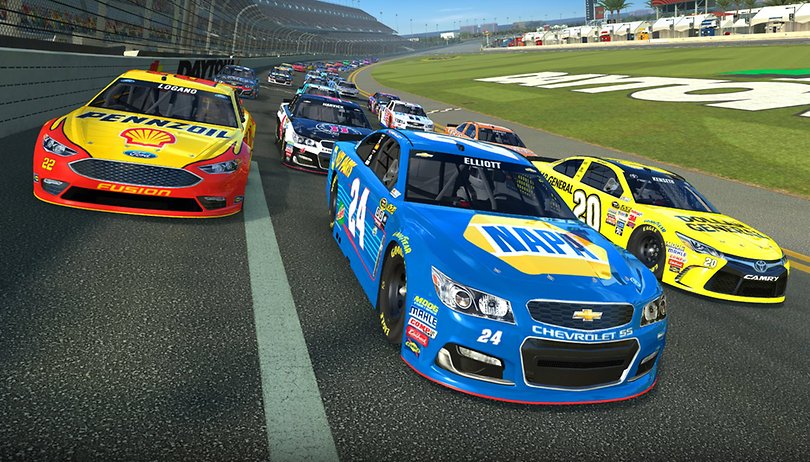 NASCAR Races onto NVIDIA SHIELD in Real Racing 3
The 'Super Bowl of Stock Car Racing' has come to Real Racing 3 on NVIDIA SHIELD with an update that brings NASCAR's blistering Daytona 500 event to the game, which has won numerous awards including IGN's Editor's Choice.
The star of this new update is the new track, the world-famous Daytona International Speedway. With its long straight and steep 31 degree banked turns, racers are able to achieve speeds of more than 200 mph which in itself is pretty fast, but even more so when you take into account the contact nature of the sport.
There are several exciting events included in this substantial update. The Daytona 500 races include the Hendrick Motorsport event, Team Penske, Joe Gibbs Racing and Stewart-Haas Racing.
The Sixth Element sees you taking part in a multi-challenge event with the successful racers being awarded a Lamborghini Sesto Elemento. Similarly, an event called the Gauntlet gives you the chance to unlock the mighty Ford Fusion from Richard Petty Motorsports. The range of new events is staggering. There's a whole series of Champion Cups, the NASCAR All-Star Series, the Talent Tour… and the list goes on.
There's a bunch of blistering new cars to play around with. You'll be able to get behind the wheel of a Chevrolet SS, Ford Fusion, Lamborghini Sesto Elemento and Toyota Camry and there are variations in some of the models too, including Stewart-Haas Racing Chevy and Team Penske Ford Fusion.
But of course, this wouldn't be NASCAR without our favorite professional drivers, so you'll be racing alongside legends Joey Logano, Chase Elliot, Kevin Harvick and Matt Kenseth.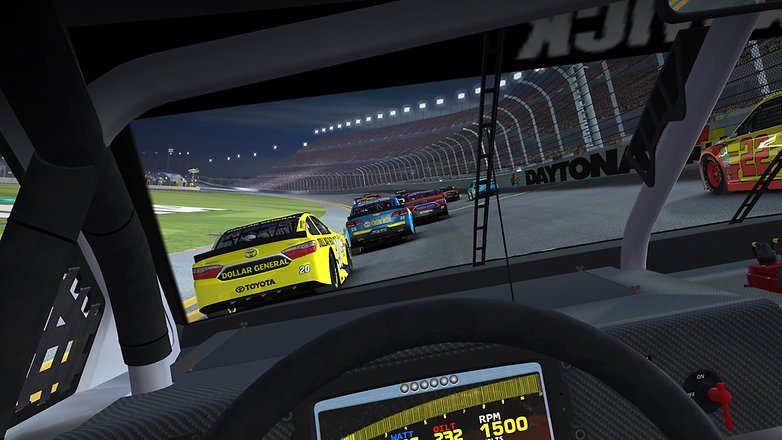 It's the biggest and most exciting update to Real Racing 3 so far and can be experienced at its most thundering best on NVIDIA SHIELD. For those unfamiliar with Real Racing 3, it's a free-to-play title that represents the cutting edge in terms of racing on mobile devices and frankly, it's a massive game.
It features 16 real-world racetracks including the prestigious Suzuka circuit in Japan, Britain's Silverstone and the Nürburgring. Many of these tracks have multiple configurations giving a total of 39 different courses.
There's no shortage of vehicles to drive either. And when we say no shortage, we're talking over 140 officially licenced cars. Players are able to experience the thrill of handling hardware from Lamborghini, Ferrari, Bugatti, Audi, BMW, Chevrolet, Pagani, McLaren and more.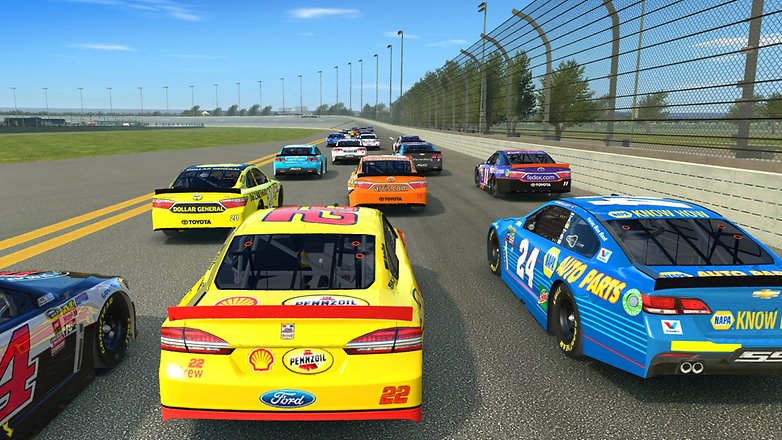 There's also plenty of racing to be had with 59 featured racing series each consisting of several tiers and multiple races. Within this there are a number of distinct event types. Highlights include Cup events, which are basic races against a field of other competitors, Elimination in which the car trailing the pack is knocked out every 60 seconds, Endurance, in which players have to reach a certain checkpoint within a time limit to continue on to the next checkpoint, and Hunter, in which your opponent is given a head start. Then there are the familiar head-to-head, drag race and time trial modes.
To make matters even more thrilling, there's an online multiplayer mode in which you can race against up to three other real flesh and blood gamers to try to get onto the leaderboards.
It's the most comprehensive racing experience on NVIDIA SHIELD bar none. Download Real Racing 3 on NVIDIA SHIELD now from Google Play for free.