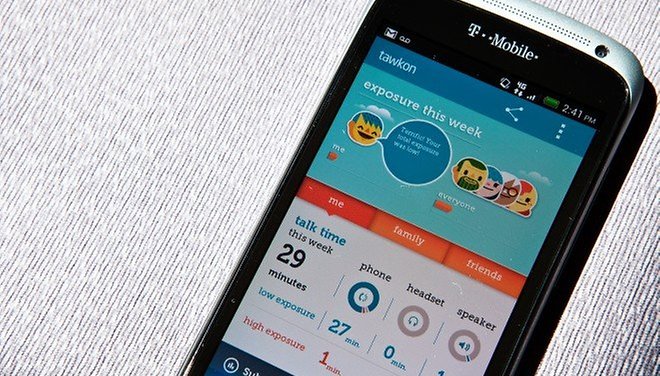 New Android App Measures Smartphone Radiation Levels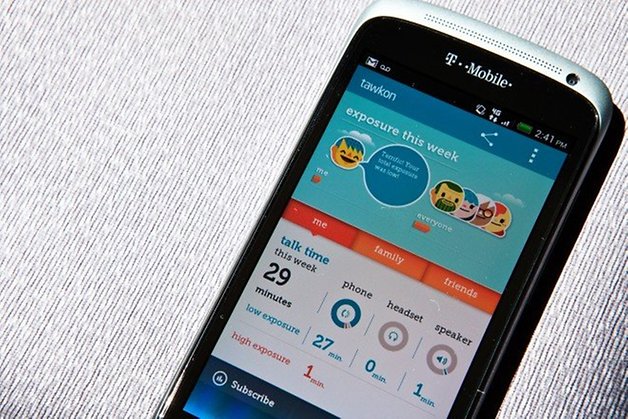 While researchers are still divided as to whether or not increased cell phone use actually leads to brain cancer, there's been enough conflictual evidence to cause many phone owners to worry. Tawkon, a new Israeli start-up, wants to make it easier for users to track their cell phone radiation levels and reduce their fears. The company just launched a radiation-monitoring app on Google Play and we had a chance to take a look at it.
Since there's no Geiger counter installed on anyone's smartphone, Tawkon uses information on how far you are from the nearest cell phone tower in order to determine how much radiation you are being exposed to. For instance, a weak network signal means your phone has to boost its radio frequency output in order to make and receive call. Tawkon uses data from your network, signal strength, phone model and other data to predict when your phone is experiencing a spike in RF output. Their algorythm has been approved by electormagnetic-field-testing company Satimo for being almost as effective as walking around with massive raditation monitoring equipment.
For an app that is basically telling you when your phone has transformed itself into a death-ray machine, Tawkon has a surprisingly cheery interface. There are no red warning lights or nuclear meltdown sirens. A friendly window opens when Tawkon has determined that phone radiation levels are high, urging you to wear an earpiece, and that's about it.
According to Tawkon, it's rare for radiation levels to be high. About 90% of the time, your phone emits a low amount of radiation. But during that critical 10%, when radiation levels are high, it may be wise to wear an earpiece. Tawkon also has a number of other features, some of which are useless. There's a bogus social-media function that allows you to share your radiation levels with friends and share tips with them. But, in general, I don't think these strange features detract from the overall usefulness of the app.
Whether or not phone radiation causes cancer is still an open question, but there's no question our phones emit radiation. Even if you think your brain is safe, it doesn't hurt to know when your risk levels are highest. After a rocky beginning (the app was initially banned by Apple's App Store), I think tawkon has a bright future.
(Top photo: WIRED.com)