The best new Android games to play this October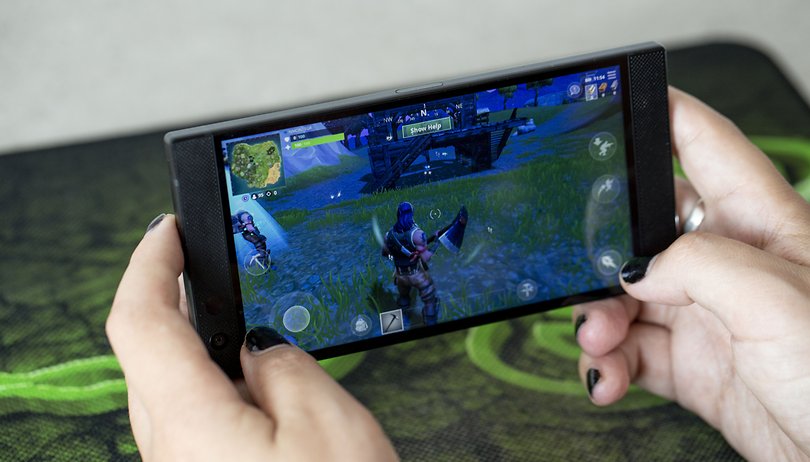 Android has an awful lot of games and each month brings new titles. Knowing which ones are any good can be tricky. This is why we've put together a list of the best games that we've discovered on the Play Store this month.
Jump to game:
A mixture of Black Ops and Modern Warfare, Call of Duty Mobile takes all the ingredients that made the Activision franchise such a huge success and brings a new game to Android devices. Like Fortnite and PUBG for smartphones, Call of Duty is available for free but in-app purchases are planned.
The Battle Royale mode is unique in the world of Call of Duty. It has been designed and built especially the mobile version. Thus, up to 100 players fight to survive in a map created for mobile environments. There's also fast 5v5 team deathmatch, sniper vs sniper battles and the famous zombie mode. Some of the series' iconic multiplayer maps have made the jump to mobile and allow console players to feel at home on this new version of the game.
Call of Duty Mobile has all of the ingredients to be a massive hit on Android, where games like Fortnite have already been downloaded millions of times. As ever with these large, online multiplayer games it's best to get in early and start accumulating experience points before the masses come and the standard of play makes a huge leap forward.
They're calling this a chess game, but don't be expecting anything traditional. A better way to describe the gameplay would be a turn-based strategy. Whilst it is true that the game uses as a chessboard as its battlefield, the similarities with the 1,500-year-old game stop there.
Onmyoji Chess was developed by NetEase Games. It's a Japanese style strategy game set in the Onmyoji universe. The art style and character design will delight fans of anime and JRPGs. Each character - or Shikigami, as they are known as in the game - has a unique set of skills and abilities. Eight players have to battle it out together, combining those special abilities and some well-thought-out strategy to dominate the chessboard. The action is frantic.
To progress through the game, players must collect pieces to activate bonds. These bonds can provide stats buffs to make your Shikigami stronger in battle. There are also cute mascots to collect. If you are looking for a Japanese-style strategy game which you can play for months, look no further than Onmyoji Chess.
Konami's Castlevania series goes right back to the days of the NES in the late 80s. The gothic fantasy world has picked up a lot of fans along the way and enticed players with action-packed combat and engaging puzzles. Grimoire of Souls is the latest version of the game to hit Android mobile devices, and it's well worth checking out this autumn.
Exclusive to mobile, Castlevania Grimoire of Souls is a hack and slash platformer where you have to fight your way through Dracula's army. Some iconic characters from the console games are in here, including Alucard, Simon Belmont, Charlotte, Shanoa, and Maria. Each playable character has a unique combat style, so you'll have to fight differently depending on who you play as.
There's also a new multiplayer mode called Bounty Hunt. As part of this game mode, you'll have to race against other players to defeat as many enemies as you can before the time limit is up. Because this is a connected mobile game, you can compete against payers from all over the world.
Krystopia: A Puzzle Journey comes courtesy of developer Antler Interactive. It's a charming puzzle game in which players must work to solve the mysteries that lie in the beautiful universe of Krystopia. It uses the escape room formula and has an attractive, cartoon-like art style. Playing in the first person, you'll have to scour rooms for clues that will help you solve the puzzles required in order to escape. The game also features optional AR, allowing for more immersive gameplay set in the world around you.
The game has picked up several awards and was met with critical acclaim when it launched recently. It takes an average of between four and five hours to complete, so don't be expecting to play this forever. If you are the kind of gamer who just wants a manageable, enjoyable puzzle experience without having to commit months of your life to grinding and collecting, Krystopia: A Puzzle Journey is the game for you this month. You'll get one level for free to test it out before you have to pay for the rest of the content.
Already played the best new Android games this month? Why not take a look at our other game recommendations, curated with care to bring the best of the best:
What were your favorite games from the last month(ish)? Let us know in the comments below and we'll try and check them out!