New features added to opera browser for android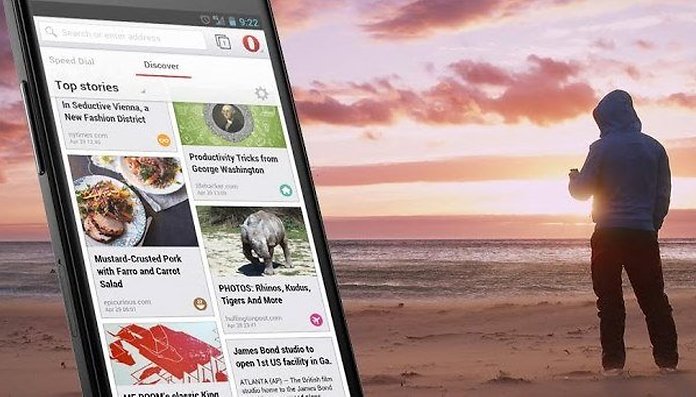 The Opera browser for Android has just received an update which has added some really neat features to the browser. The feature additions and the bug fixes really make this browser something that is right up there with Google's chrome or Mozilla's Firefox.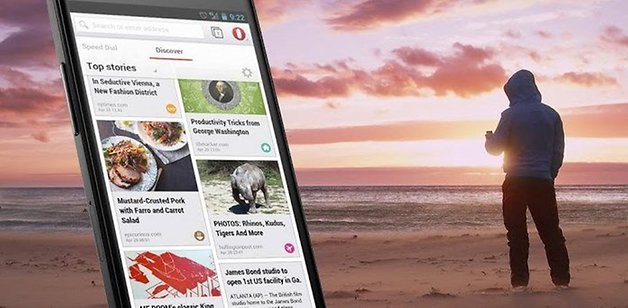 The Opera Mobile browser for Android launched in beta on the Play Store a couple of months ago. At the time Google said that it was the must have free app for your phone. Now the browser has just gotten a few enhancements.
Version 15 of the browser now promises quicker start up times than before as it is powered by the Chromium 28 engine.
Users are now able to download and watch videos right from the browser with the new update. The app also allows you to choose the location where you want your content to download. In addition to this, files can also be opened within the browser from the SD card.
The update notes also listed some other new features including better tab animations and a new "open in private tab" menu.
Some of the bugs that have been fixed by the update include a problem that had the app being uninstalled from some Samsung devices and also an improved methods for clearing the cookies that have been placed on the phone. App stability has also been reportedly improved with the new update.
Opera doesn't seem to enjoy the same love as its rivals but it is certainly stepping up its game in the mobile realm.
What do you think of the new updates to the Opera mobile browser and which browser do you prefer to use on your mobile device? Leave us a comment and vote below.