New Google Nexus 7 Leaks?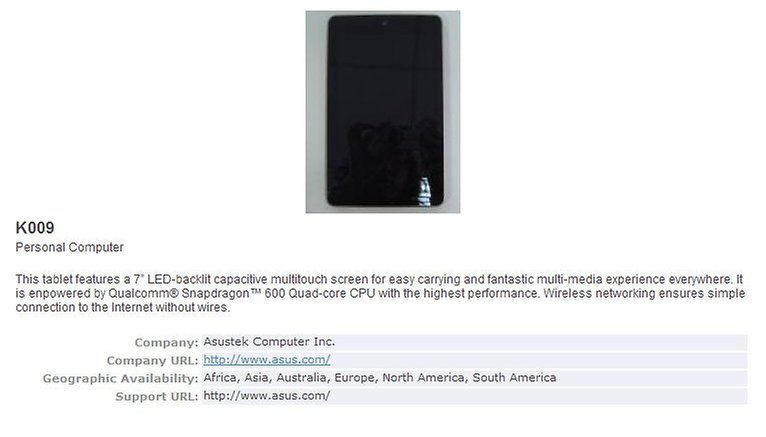 Word got out last weekend suggesting that search engine giant, Google, was about to drop the second generation nexus tablet to replace the one released last year. New information has come out on this tablet including a picture. Reuters had already confirmed in April that the new device will come with a Qualcomm processor. Asus and Google are apparently looking to ship as many as 8 million of these new tablets in the second half of this year.
Last week a couple pieces of information seemed to suggest that the new line of Nexus devices where about to drop in July. One was an FCC listing which recently seemed to suggest that a new Nexus was on its way. There is also a listing on the bluetooth SIG website that talks of a 7-inch tablet device with the name Asus K009 which is powered by a Qualcomm processor, the same processor that was supposed to be on the new Nexus too.
Rumoured Specs
Both Asus and Google have not yet commented on the device but based on what we are hearing from the rumour mill, the new Nexus will have a back facing 8 MP camera, Snapdragon 600 processors from Qualcomm, HD LED Display and perhaps Android 5.0 Key Lime Pie.
Google will probably sell the device via the Play Store again but they may also have the device retailing at wireless providers too since the device will have LTE.
Pricing
Pricing for the tablet is set to start at $229 which is a little bit more than the price point for the previous Nexus 7. Google probably wants to compete against Amazon's Kindle Fire and the iPad mini.