New Google Now Widget Arrives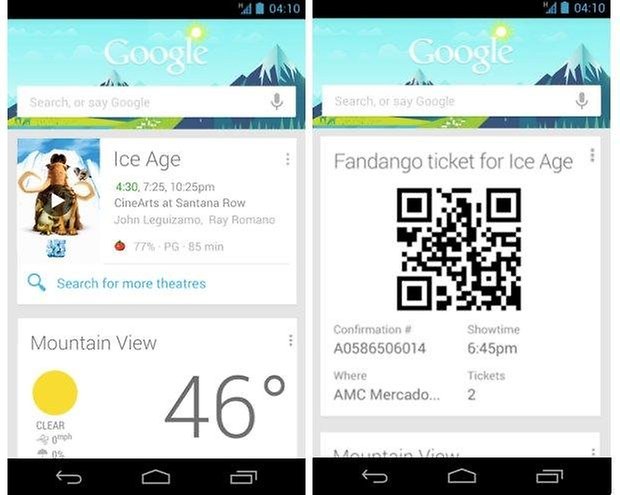 A couple of days ago, we touched on a possible Google Now widget leak, and instead of waiting for Android 5.0 Key Lime Pie to arrive alongside the new Google Now, the wait ends, right here and now. Google Now hopes to make life a whole lot easier for you when it comes to receiving information, even pushing vital info to you before you even have to ask.
The engineers over at Google have worked hard to make Google Now even more useful to the masses, and this is done through the integration of new partners while making the slew of your information even easier to access.
For instance, if you are a frequent traveler and are more than familiar with the different airport codes around the country, Google Now can update you with the latest flight times, pull up your boarding pass the moment you arrive at the airport, or perhaps even display the weather conditions at your next travel destination.
If you are a movie buff, then movie cards will now show the latest ratings from Rotten Tomatoes (not the most reliable barometer, but it'll do for the moment) to help you make a better movie purchase decision. Movie ticket purchases are done through Fandango, where Google Now functions as a reminder on when you need to head out for the theater, traffic conditions permitting.
Google Now also acts as a real estate assistant, delivering all real estate listings from Zillow in your vicinity if you so desire. All of the important Now cards will be delivered to your home or lock screen with the new Google Now, ensuring that there is no need to ever open the app. Surely Google Now has come a long way since its introduction last summer, and we look forward to what Google has in store in the fifth update - and beyond.
The latest version of the Google Search app for Android will enable you to try out these new Google Now cards, and is available on Google Play for devices that run on Android 4.1 Jelly Bean and above.