New Google Play Music options debut Google Play Music recently updated the Google Music website with additional functionality and settings options. The Google Music Manager could be phased out with the new website options now live.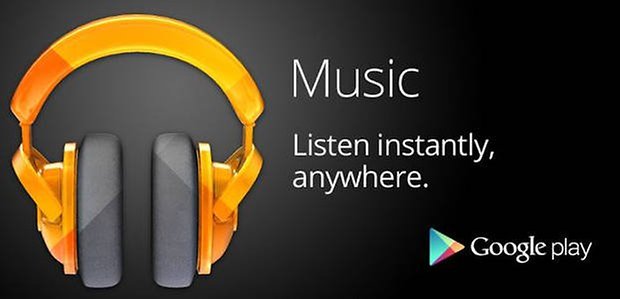 Google Play Music has undergone some recent changes in its browser functionality. Some of the most visible changes come in the way of adding music via the Chrome browser. A few of these new options add some much needed convenience and others are just fun.
Play Music now includes Lab options found in the settings menu. Once in the settings, which you get to by tapping on the little gear in the upper right hand corner of the page, a menu called 'Labs' appears. Once you tap on labs, 6 settings options are available to pick from. These are considered beta options and reports claim that they can be buggy. I've been using them for days though and haven't come across any bugs yet.
Google Music settings lab options
The options listed are:
Google Play Music for Chrome, Desktop Notifications, HTML5 Audio, 5-Star Ratings, View Track Comments, and the Chromecast Fireplace Visualizer.
Google Play Music for Chrome is an addition that allows for a new way to get your personal library listed alongside your Play Store music library (more on this later). The Desktop Notifications allow you to see what is playing in Play Music without having to leave whatever screen or application you are currently using. HTML5 Audio allows audio playback for browsers without flash support. 5-Star Ratings switches away from the thumbs up and thumbs down way of rating your music and allows for a more personalized rating system. View Track Comments allows you to add notes, multiple genres, or whatever you want for all tracks. The Chromecast Fireplace Visualizer replaces the shifting album art that displays on your TV, replacing it with–you guessed it–a fireplace.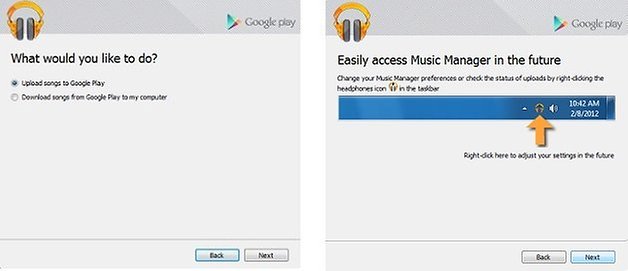 Adding personal music to the library
A new "Add Music" button has recently been added. After clicking on the button, you are walked through a process very similar to the Google Play Music Manager, asking which folders you want to upload music from. Once you click through and select the options that best fit you, clicking the button again gives you the options to drag and drop music to add or to upload from your computer.
After going into the 'regular' setting. I found the option "Keep Google up to date when I add music to this location" checked after going through the Add Music screens. I currently use the Google Music Manager, so anything new that shows up in my selected folders already gets uploaded to my library, but it tends to be buggy. After seeing the new addition of music monitoring. I will most likely be uninstalling the Google Music Manager. I'll update how it works for me.
Do you think the new additions to Google Play Music helps or hurts the music service? What has your experience been with Google Music Manager? Have you tried out the 'labs' settings? Give us your opinion of how they work.