Funny Rant Against the New iPad Hits All the Right Targets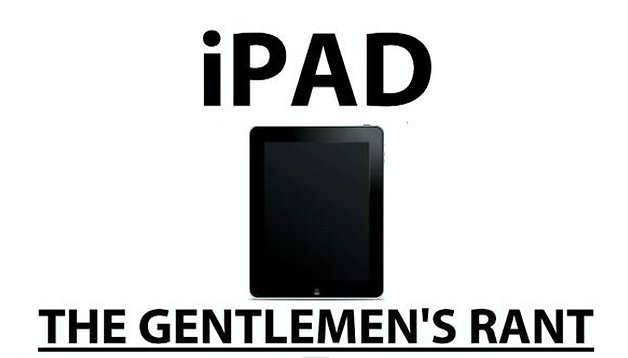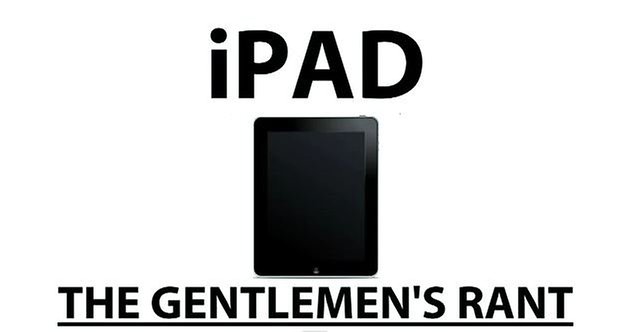 It's no secret that Apple's iPad announcement was a bit of letdown for many folks. With no design changes or any interesting new features to speak of, the iPad 3 (simply known now and forever more as the "iPad") was not the major upgrade many were waiting for. Thankfully, "The Gentleman's Rant," famous YouTube stars as they are, decided to post a funny critique of the new device. It's a pretty accurate summation of our feelings on the matter.
The new iPad is great, they agree, but the new name leaves something to be desired.
"Apple, you're the most innovative company in the world and you're calling the new iPad 'iPad'. Do you have any idea how confusing it is?" is how the rant begins, and by the end the guys have critiqued every technological aspect of the new device.
The ad also makes fun of Apple's marketing, which paints the iPad as a worthy substitute for an HD television. "Hey ya wanna watch a movie on my 9" iPad? Nah, I think I'm cool with my 72" LED," says one of the Gents.
Even though the tablet is not what they were hoping for, the stars of the video admit they still aren't immune to the hype. "Am I gonna get one? Of course. I'm not happy about it; this is not something I'm proud of, it's sick. This is money I should be sending to Africa to kill Joseph Kony," says one of the final Gents.
Exactly. Take a look: