[Update] New Nexus 7 To Launch At Best Buy On July 30 (Rumor)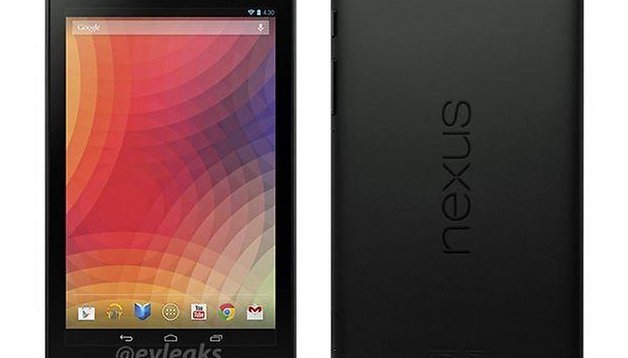 It goes without saying that anything good or great is worthy of a sequel, and the same applies to music, movies, and of course, gadgets. Case in point, the Nexus 7 from Google, where the original was manufactured by the folks over at Asus and still holds out pretty well even until today. Here we are with a press image leaked by @evleaks on the next generation Nexus 7, along with whispers of Staples rolling it out on July 31st, but not before Best Buy sells the next-gen Nexus 7 a day earlier - on July 30th.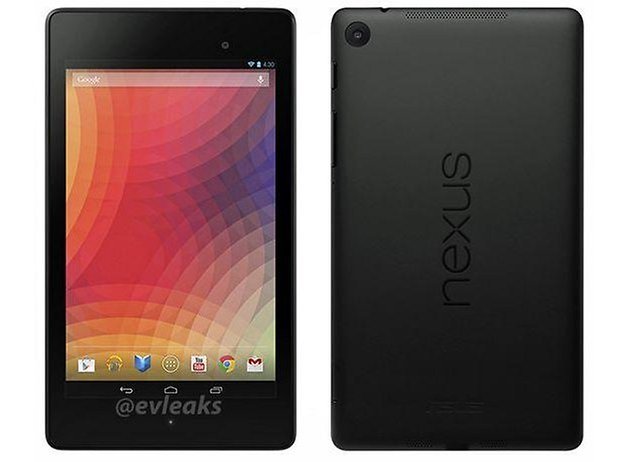 The leaked document claimed that the 16GB version of the next generation Nexus 7 is going to cost $229 a pop, making it consistent with previous rumors. As for those who feel that 16GB is not enough, there is always the 32GB model that will cost you a wee bit more at $269.
Most folks do expect Google to unveil the new Nexus 7 later this week, on July 24th, in fact. Should everything that has leaked out so far prove to be accurate in terms of hardware specifications, then we are looking at a 7" tablet that sports a Full HD display, a 5-megapixel shooter at the back, a 1.2-megapixel front-facing camera, a quad-core 1.5GHz Qualcomm processor, wireless charging capabilities and Android 4.3 Jelly Bean in tow, with Asus being the manufacturer of choice.
We will definitely be on lookout for more details surrounding the new Nexus 7 later this week, and in the meantime, do brace yourselves for additional leaks and potential last minute cliffhangers to the entire saga.
[Update 4 PM Berlin time 22.07.2013]
We've just seen a new picture gallery leaked from @evleaks of the new Nexus 7, supposedly sporting native Android 4.3 wallpaper. Check out the picture gallery: