New Nexus 7 to Launch in Taiwan at the End of July? Rumours doing the rounds in Asis suggest that the new Nexus 7 is going to launch at the end of the month in Taiwan, with other markets following soon after this. The tablet is going to be called the "new Nexus 7". The launch price for this year's version of the tablet is set to be up from $199 to $229 but it will start at the 16 GB version instead of the 8 GB version we saw last year.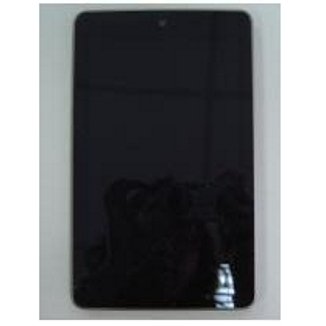 Right now it is worth pointing out though that this is just a rumour and that no official announcement has been made yet from both Asus and Google. It is also quite had to determine where this rumour is coming from so it would be wise to take everything you hear at this moment in time with a pinch of salt.
The device is also said to now boast a Qualcomm 1.5 GHz Snapdragon S4 processor instead of a Qualcomm Snapdragon 600 processor as previously thought, so that is definitely a bit of a let down.
Here are the rest of the specs that seem to be in the pipeline for this device:
Nexus 7 Specs (Rumors)

| | |
| --- | --- |
| Processor | Qualcomm Snapdragon S4 |
| Display | JDI made LCD |
| RAM | 2GB |
| Storage | Up to 32 GB |
| Camera | 5 MP Rear and 1.2 MP Front Facing |
| Connectivity | Bluetooth, Wi-Fi a/b/g/n, NFC enabled |
| Battery | 3950 mAh |
There also seems to be a Wi-Fi only version of the tablet in the works so it will be interesting to see what Google confirm when they finally do break their silence on th new Nexus 7
WIll you still be buying the Nexus 7 after this latest round of rumors? Please let us know by leaving a comment below.