Newly revealed specs for Galaxy S4 Activ and Zoom While we continue to wait for the expected official announcement on June 20th, further information has been leaked in regards to the technical specifications of the Galaxy S4 Activ and S4 Zoom.

Galaxy S4 Activ
According to data revelead to them by sources, Hi-Tech.Mail.Ru has indentified that the Samsung Galaxy S4 Activ will not only be protected from dust and water thanks to it's sturdy metal casing, but also equipped with a 5 inch Super AMOLED HD display and able to function over third and fourth generation (LTE) networks.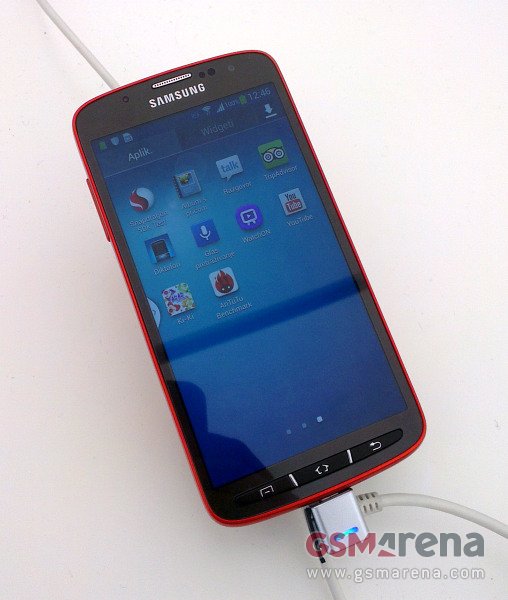 In terms of processor power, the Activ will boast a quad-core Qualcomm Snapdragon 600 processor, an Adreno 320 GPU, a front facing 1.9 megapixel camera and an 8 megapixel rear camera with autofocus and flash.
In the nitty and gritty details, it looks like the Activ will have an internal memory space of 16 GB with support for microSD expansion up to 64 GB. Included as well is a module for Bluetooth 4.0, Wi-Fi 802.11 a/b/g/n, NFC, infrared connections, a 2600 mAh battery, and the device will run Android 4.2 Jellybean.
Galaxy S4 Zoom
Boasting itself as a powerful camera phone, The Galaxy S4 Zoom will be equipped with a 4.3 inch Super AMOLED display with a resolution of 540 x 960 pixels. The processor behind the Zoom will be a dual-core 1.6 GHz processor and according to reports, will be similar in design and construction of the Galaxy S4 Mini.
However, it seems that LTE support will not be present in the S4 Zoom, only being able to work on third generation networks. It will boast a powerful 16 megapixel main camera and front facing 1.9 megapixal camera. Furthermore, you're looking at 8 GB of internal storage, with microSD expansion capabilities up to 64 GB, Bluetooh 4.0 module, Wifi 802.11 a/b/g/n, GPS, a 1900 mAh battery and operating on Android 4.2 Jelly Bean.
As with all our other round-ups as of late, no official word has been released from Samsung. However, these announcements, along with many others, are expected to drop on their June 20th event in London.
Personally, I think the S4 Activ is definitely up my alley in terms of smartphones I'll be upgrading to. All the features of the Galaxy S4 wrapped in a more durable package. Consider me sold.