Sayonara, Cyborg: Next-Gen Google Glass Will Look Like Normal Glasses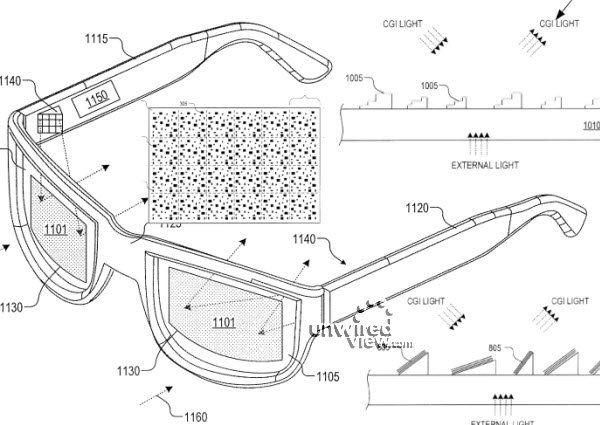 If you've been iffy about purchasing Google Glasses because of the way they look, you're going to love the patent application Google just filed.
Google is patenting a version of the high-tech specs that look no different than an ordinary pair of sunglasses. This is a huge deal for consumers who want Glass's functionality but don't want to look like a cyborg.
The next generation of Google Glass features "Near-to eye display with diffraction grating that bends and focuses light," according to the patent application. Here's how it works, according to the folks at Unwired View:
That "diffraction grating" has several elements, some of which let through undisturbed ambient light so you can see your surroundings. Other elements reflect and focus computer generated images coming in from your Glass frame, in front of your eyes.
The effect is the same as the Google Glasses already here, but without the same bulky frame. It'll also allow the wearer to see through two separate displays for added immersiveness.
Now, we have no idea what kind of time frame to expect in regards to this device, but given how quickly Google Glass has taken off, we wouldn't be surprised to see them sooner rather than later.
Amazing, huh?