NextApp Keyboard: the KitKat keyboard with extended functionality
If you are looking for a new Android keyboard and are a fan of the one that comes with Android 4.4, check out NextApp Keyboard, which uses the same concept as AOSP Keyboard from KitKat but with added keys and functionality.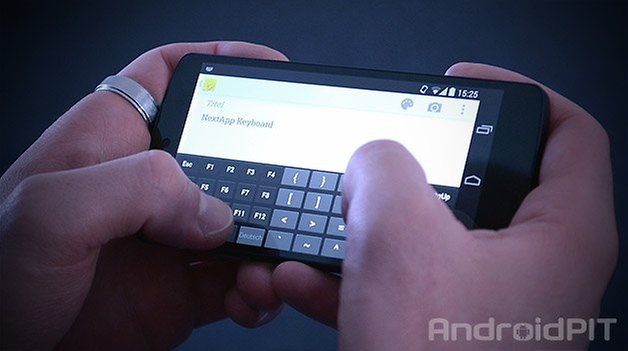 NextApp Keyboard takes your standard keyboard from Android and adds a ton of extra keys, like the function buttons (F) taken from the desktop keyboard and arrows which makes navigating through long texts a lot easier. Other added keys are Esc, STRG, Tab, Einfg, Pos1 and End.
The developer also applied it to the QWERTY keyboard layout in order to bear a lot more similarities to the regular PC keyboard.

NextApp is presently in the open beta phase and targets those who write long texts on their Android smartphone or who are looking for a hacker keyboard. Swype input still isn't supported.