The new Nexus 10 briefly appears in Google Play at 4:40 *wink*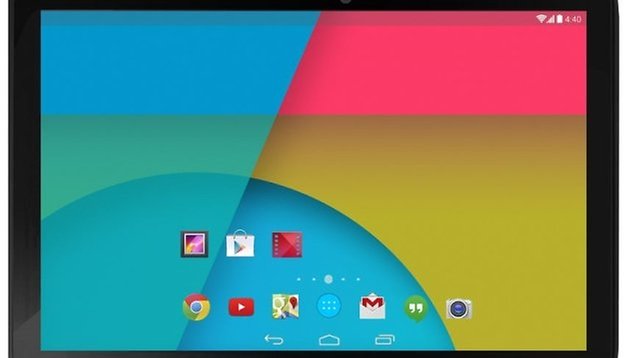 Here's a new announcement that you should deem as trustworthy, yet still enjoy with a healthy amount of caution: like the Nexus 5, the Nexus 10 (2013) briefly surfaced on the device page of the Google Play Store and next to its picture, the technical data finally saw the light of day. But just as abruptly as it was there, it disappeared out of sight.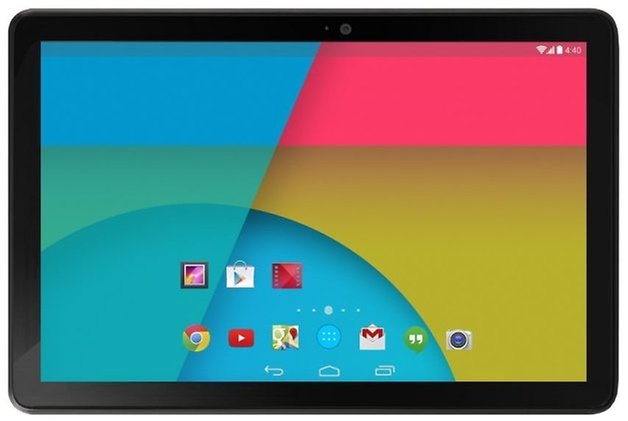 Even though the Nexus 10 casts a larger shadow than the Nexus 5 due to its bigger size, it definitely stands in the shadow of the Nexus family's smaller member. The announcement that appeared on Phone Arena is one that we are definitely pumped about, in comparison to the blatant fakes we saw three days ago. A passerby coincidentally browsing on Google Play discovered the 10-inch tablet and took some screenshots.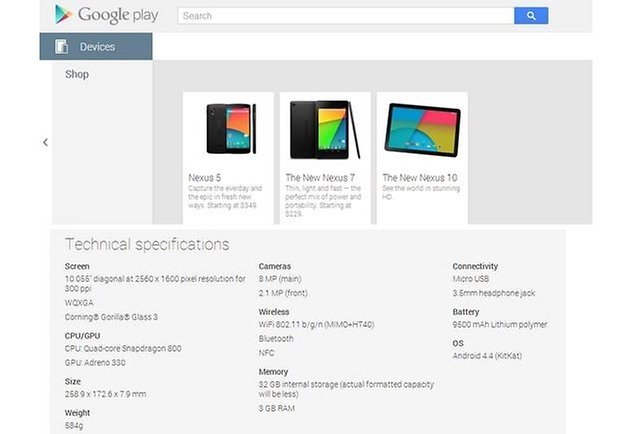 The technical data are in fact believable and even the picture looks like the real deal. That being said, there was one detail that stuck out like a sore thumb: while the smaller details like the time seem accurate (4:40 for KitKat 4.4; when the Nexus 7 was revealed, it was 4:30 for Android 4.3), the Google search bar is missing. And this is super odd, since this is normally visible with all press photos and renderings of Google products.
| | Nexus 10 (2013) |
| --- | --- |
| Operating System | Android 4.4 |
| Display | 10-inch, 2,560 x 1,600 Pixel, 300 ppi, Gorilla Glass 3 |
| Processor/GPU | Snapdragon 800, Quad-Core, Adreno 330 |
| Memory | 3 GB |
| Internal storage | 32 GB |
| Camera | 8 MP (back), 2,1 MP (front) |
| Connectivity | Micro-USB, WLAN, Bluetooth NFC |
| Battery | 9,500 mAh |
| Dimensions | 258.9 x 172.6 x 7.9 mm |
| Weight | 584 g |
Here's an aside on the same topic: thanks to @evleaks, there is yet another picture of the white Nexus 5. This confirms the validity of recent leaked pictures of the device's packaging showing a white back and a black front. @evleaks stipulates that the 1st of November will be the grand arrival of this long-awaited device that has perpetuated endless fakes and leaks across the internet to drive you to the point of insanity. The date that the leaks master proposes is surely based on Google's own promise of officially unveiling KitKat in October. If they want to keep this agenda, they'd better do it soon because time is running out.
In white. 11/1. pic.twitter.com/5SSmtTGUg7

— @evleaks (@evleaks) October 27, 2013
What do you think of the new pictures of the Nexus 10 (2013)?