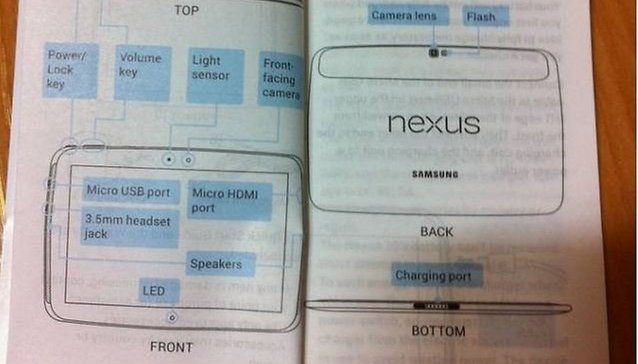 Nexus 10 User Manual Leaked Online: Looks Like a Galaxy Tab 10.1!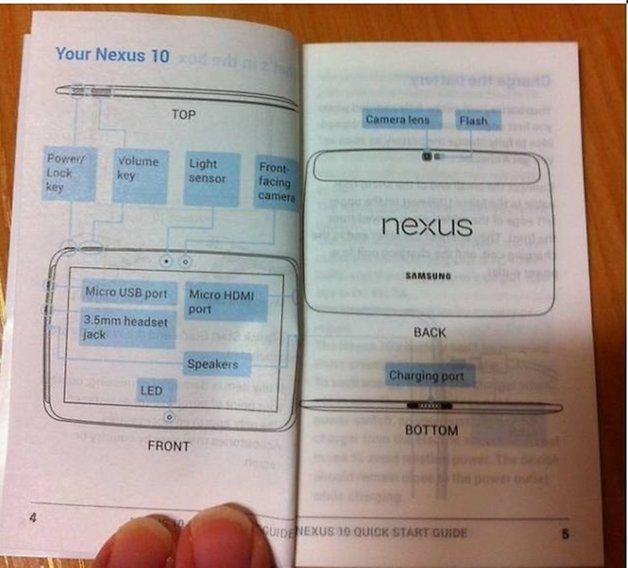 In case you needed further proof that the Nexus 10 tablet exists, a manual has surfaced for the tabelet that looks legit. If the images in the manual are indeed accurate, the Nexus 10 is going to look a whole lot more like the Galaxy Tab 10.1 than the Nexus 7. It has a rounded bump at the top of the back and the volume rocker and charging port placement are the same as the Galaxy Note 10.1
Of course we don't know for sure if this manual is real. They first appeared on the Korean site Seeko, and it could be a clever bit of link-baiting. The Nexus 10 is rumored to have a 2560 x 1600 display with a pixel density that rivals the newest iPad and to launch with an updated version of Android. Hopefully we'll know more on October 29th...