Nexus 10 Shows Up On Walmart Shelf Days Ahead Of Release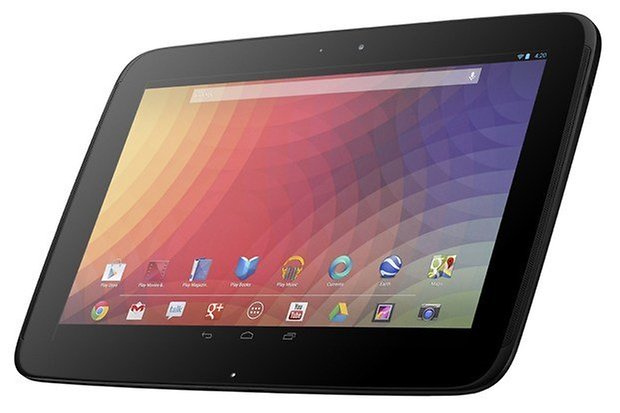 If you're in the US and drooling over the prospect of owning a Nexus 10, you might just want to head over to your local Walmart store and run to the electronics department. Even though the release isn't til November 13th, reports are coming in that Walmart has already started stocking the device, and as the picture inside shows, it seems that at least one Nexus 10 is already chilling on the shelf already just waiting to be bought.
The Nexus 10 in the photo is wedged between 2 Asus devices, and appears that the seal on it might already be broken. This could naturally be someone having fun with a tag printer and an old Samsung seal, but it could also be the real deal. The sighting was also brought to attention on XDA Developers, and shows a 32GB Nexus 10 for $499, which is the same price that Google will sell it for on the Play Store come November 13th: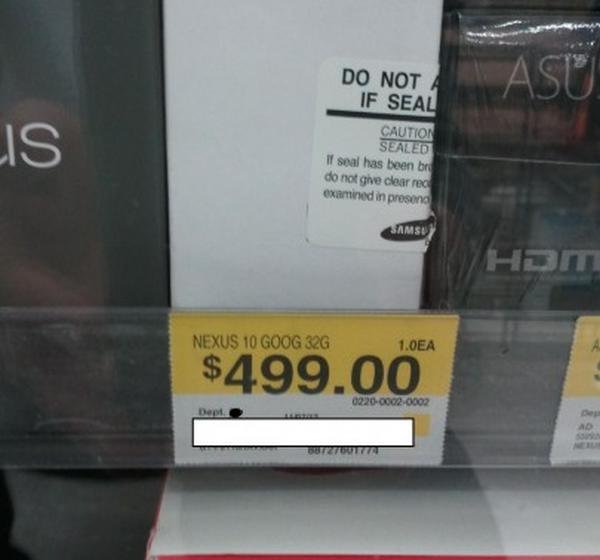 If this is the real thing, it's great to see Walmart selling it for the same price as Google, and not jacking the price up of the retail store model. The Nexus 10 is running Android 4.2, sports a jaw dropping 2560 x 1600 resolution, debuts Samsung's new Cortex A15 dual core processor, and is packing 2GB of RAM.
So if you live in the US and want a chance of getting the device early, head on down to your local Walmart to see if they are stocking the device.
Let me know if you guys guys find it there (or in any other retail store)!