Nexus 4 on sale in the Play Store, 8 GB model already sold out You may have heard that Google Play is currently offering the Nexus 4 for just $199 for the 8 GB model and $249 for the 16 GB model – a $100 reduction on either handset. Well, you heard right, but the 8 GB model has already sold out in the US, and will not be restocked. The page has recently gone from reading ''out of stock'' to ''out of inventory.''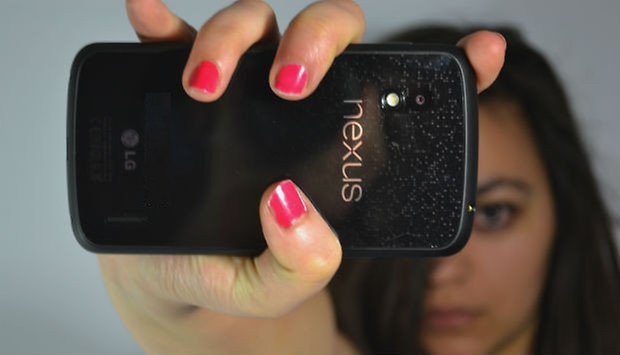 While this fire sale is in clear anticipation of the Nexus 5 which won't be far away, the speed with which the Nexus 4 has disappeared from the Play Store shows us two things: either Google didn't really have all that many of them, or the device is still so highly regarded that even though many Nexus 4 fans are eagerly awaiting the Nexus 5, they just can't help themselves but to snap up a bargain as pretty as this. The new Nexus is rumored to come packing Android 5.0.
Whether this frantic purchasing will have any impact on the Nexus 5's sales is uncertain, as some who were holding out for the next iteration of the device may have decided to opt into the existing model considering it's so cheap. The new Nexus will likely have the same initial price point as the previous version: $299 and $349 off-contract for the 8 GB and 16 GB models, respectively.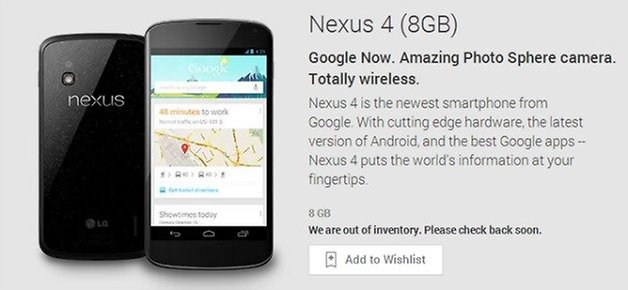 The LG-built Nexus 4 may have come out almost a year ago but it is still a benchmark phone for many, setting the standard for an affordable handset with specs that have so far stood the test of relatively limited, but technologically expansive, time. The lack of bloatware and accelerated update schedule from Google have only added to its appeal, and the Nexus 4 currently ships with Android 4.2 which some other devices still don't have. The fact the Nexus 4 is still so popular is a pretty gutsy testament to the device's brilliance.
So if you heard the news and have been thinking about possibly picking up a Nexus 4 for yourself or for a phoneless friend, now is the time, as I expect it won't be very long before the 16 GB version vanishes into thin air as well. Then we'll just be left with the upcoming Nexus 5 to look forward to, made either in the image of the LG G2 or the Motorola Moto X (to list the two main contenders being bandied around), and that ain't so bad after all. Still, I don't want to miss out!
Did you manage to get a Nexus 4 on sale? Would you buy another: either another Nexus 4 or a Nexus 5 when it arrives?