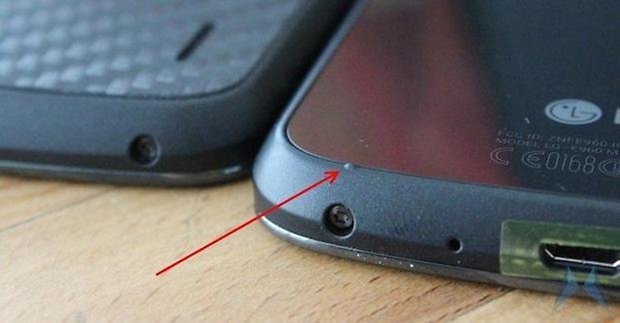 The Nexus 4 from LG is not a bad smartphone per se, heck, it is not even an average smartphone, but a pretty high end model that carries the Nexus name - which definitely goes to say something, of course, especially when it has Google's backing to do so. Sure, it suffered from a shortage in stock sometime in the past, and questions of the white Nexus 4 being on par with that of a unicorn in terms of reality continue to be asked over the Internet, but it seems that Google and LG have quietly snuck in a revamped Nexus 4 without making a huge fanfare out of it.
This stealthily done hardware redesign does not feature any major changes, as facelifts tend to be the domain of vehicles, cars especially, when a particular model is halfway through its life cycle. Video game consoles are another segment of the consumer market that benefit from facelifts from time to time, so to see the same principle apply to smartphones is something unusual.
The most obvious change would be the inclusion of a couple of tiny nubs that are located at the Nexus 4's bottom rear edge. These nubs will ensure that the edge remains slightly higher than a regular Nexus 4 when placed flat on its back, which would leave some space for you to hear the handset's speaker.
Other than that, a shrink ray seemed to have been pointed in the direction of the opening around the Nexus 4′s camera, and it is difficult to tell whether this was done for performance or aesthetic reasons. We have no idea on just how many Nexus 4 units were revamped - is it the entire lot from now on, or just a select batch to test the market's reaction?