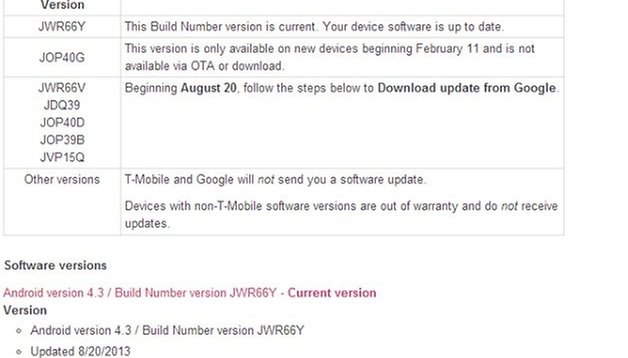 Nexus 4 update for T-Mobile with Better Security
There's a new system update available for T-Mobile customers who own the glorious Nexus 4. It's a minor OTA update that doesn't change too much and most certainly is not the Android 4.3.1 bug fix update everyone is eagerly awaiting, but it does offer a few improvements, most notably to security. The build number is JWR66Y, up from the previous build of JWR66V.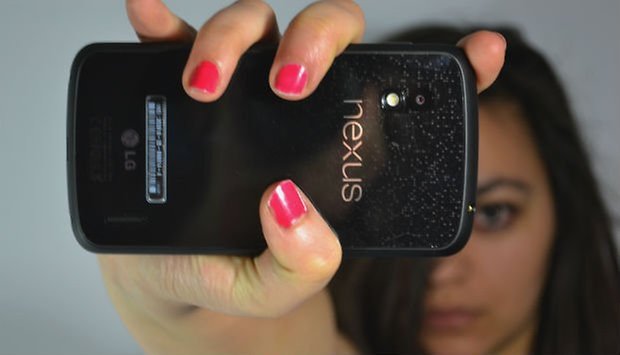 Nexus 4 owners on other carriers will get the update soon as well but the full factory image is not yet available on the official Google developer site and as always, the OTA will be patchy in its rollout. But if you have a T-Mobile Nexus 4, then try to get the update and let us know if you notice any improvements in the security department. The same update is also available for the Galaxy Nexus. Rumor has it that the security improvement may be bitcoin related.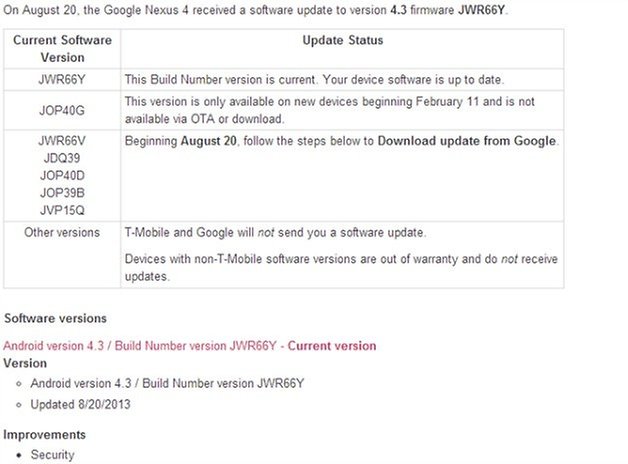 To get it OTA, go to Menu > Settings > About Device > Software Update.
If you get this update OTA, please let us know what you see in the way of changes.