Nexus 5: how we imagine the sequel to Nexus 4 So the Nexus 4 is still relatively new. But there's no better time than the present to conjure up an idea of what the Nexus 5 might look like. Manufacturers are always unpredictable, so you never know when they'll release a sequel. And who knows? We may be right. Read on to find out how we imagine the future device to be.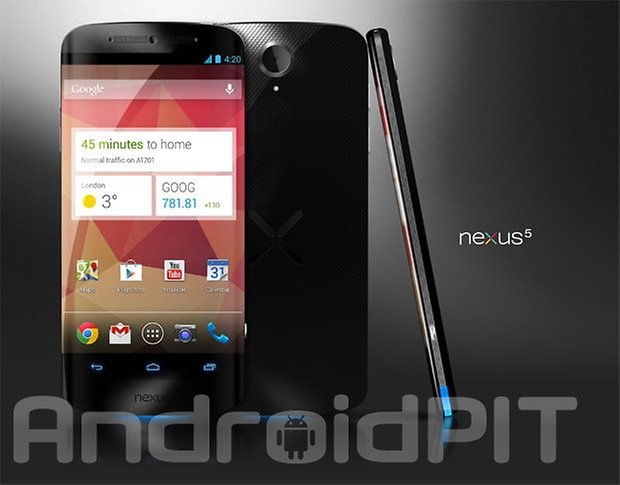 Size does matter
What you've probably noticed so far is that smartphones are always getting better and the trend is undoubtedly the now standard 5 inch screen. We chose to follow suit with our Nexus 5, not too big, not too small. But that's not all, our device has an edge-to-edge display covering its entire front side . The reason why we've added this feature is to optimize the smarpthone's surface space, all the while retaining its overall compact form, making the screen just a tad bigger than the Nexus 4.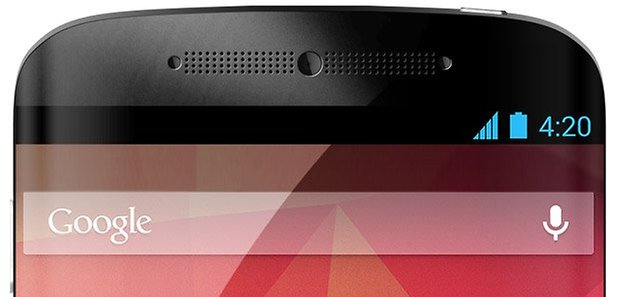 With its edge-to-edge display, it's still super compact.
We chose to go with high-end materials for our Nexus 5. The backside is made of glass, like that of the Gorilla Glass 3. We also took the liberty of playing around with our imagined device, just like they did with the Nexus 4. The backside is made of three layers: we've inserted a carbon layer between the two layers of glass. What this would do is give the device a sleek metallic look.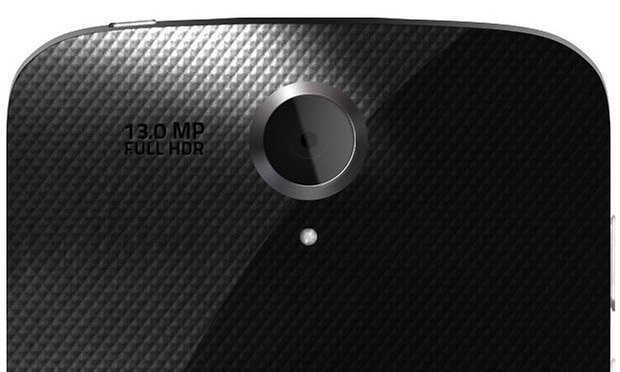 Made of glass and carbon, our metallic-looking device has a 13 megapixel camera.
Never miss a notification
Then we decided to get fancy with our new Nexus 4 and give it few cool titbits. One of these is the multicoloured X, whose LED light shines when you get a notification. Thanks to this feature, you'll never miss a beat, especially when your Nexus 5 is face down on a table. Our incredibly awesome smartphone will recognize which way its lying and automatically switch to shining the LED lit X. Let's not forget to mention of course, the other LED we've chosen to go from under the device and up either of its sides.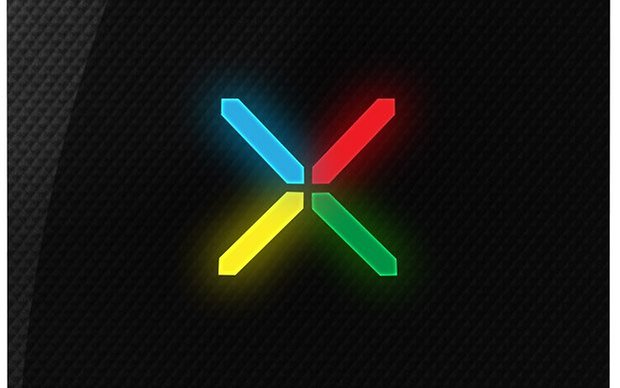 The X on the back side so you never miss an important notification.
The hardware
135 x 71 x 9 mm
5 inch display with 1.920 x 1.080 pixels
Snapdragon 800 with 2.3 GHZ from Qualcomm
2 gigabytes of RAM
either 32 or 64 gigabytes of internal memory
Battery with 3.200 mAh
13 megapixel camera
Video with 1080p
Android 5!!
If we were the manufacturers, we would definitely have a ball! Working with all the best materials and latest technology is probably a very interesting job. What do you think of our smartphone? Can you imagine that the next Nexus 5 might look like this?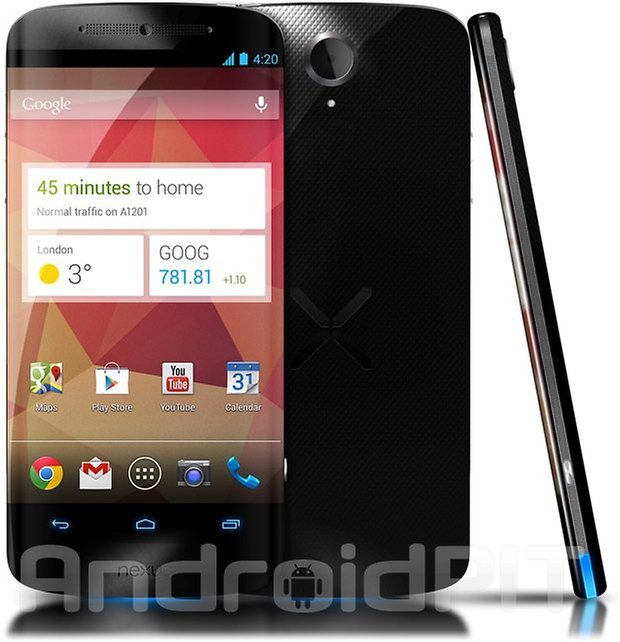 Our Nexus 5 in all of its glory!