Leaked: 32GB Nexus 7 Appears. Shipping On October 24th?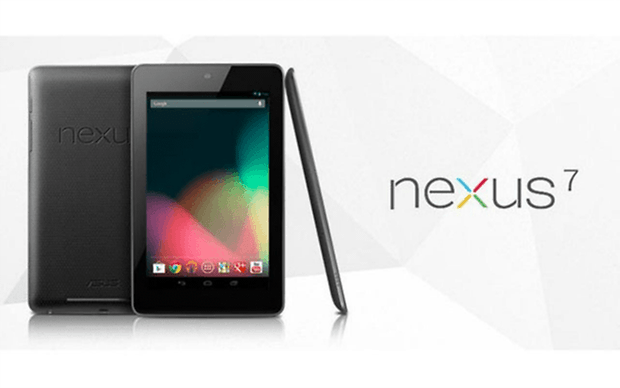 While I've been hearing rumors over the past days about a 32GB Nexus 7, their authenticity hadn't convinced me enough to take them too seriously. But with this newest leak, I believe I don't have much of a choice. Not only has the device popped up in Carphone Warehouse's inventory, it also popped up when a user attempted to purchase a Nexus 7 on an unknown website. If this information is accurate, then we could be seeing a 32GB Nexus 7 THIS month. I very much hope that this is true, as I personally feel that Google/Asus MUST release a 32GB version, and for good of reason.
Before I go into why, here is a screenshot of the leak, courtesy of Droid Life: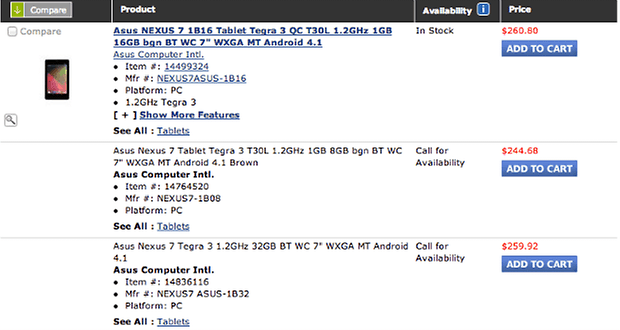 And here is the screenshot captured from Carphone Warehouse's inventory, courtesy of Android Community: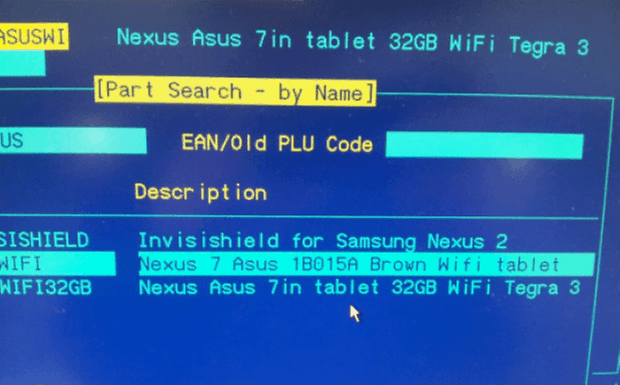 We don't know exactly which website the first screenshot came from, but if you Google product number "Nexus7 Asus-1b32", you will find results from Buy.com and a few other sites that do list a 32GB model. The tipster who sent the screenshot also mentioned that he later discovered a shipping date for the device, which is listed for October 24th. Luckily, the 24th isn't too far away, so we won't have to wait long to see if it actually happens.
While this information does build somewhat of a case for a 32GB Nexus 7, we have to also consider the option that it's simply an inventory listing that was never removed once the company learned that Google would only release 8 and 16GB options.
That being said, the small amount of storage in the Nexus 7 is one of the few things that turned me off about the tablet. For a phone, 16GB is fine for me (although I would prefer more). But for a tablet, which I use a lot to play games on, it simply doesn't cut it due to the ever increasing size of Android apps and games. Games like The Bards Tale use almost 4GB alone, and if you want to play premium titles with that powerful Nexus 7 hardware, the small internal memory can become an issue. Couple that with a few gigs for music, pics, or a film or 2, and you're out of space really quickly. A 32GB version would change all that.
If the price of the 32GB version would be $259 (as shown), I would assume that the 16GB version will drop down to closer to $200. I could imagine this pissing off early adopters of the tablet, as I'm sure many would have gladly inested $50 more for 32GB if they would have had the option from the beginning.
All I need to see now is a 3G version, and a 10 inch version (with a 3G option as well) of the Nexus tablet....Christmas maybe?
What do you guys think? Is a 32GB Nexus 7 more appealing to you?
Let me know what you think in the comments below!
Picture credits: abc.net.au, Android Community, Droid Life