 Nexus 7: Docking station finally available in the Google Play Store
The Google Play Store has now started selling the Nexus 7 Dock, which they are boasting to be perfectly angled to optimize watching Google Play movies and television shows or doing the usual web browsing and up-keeping of your social networks. Though it's already been out since January, Google is now selling it for 39 US dollars or £24.99 in the UK and it will be delivered to your doorstep within 2 weeks time.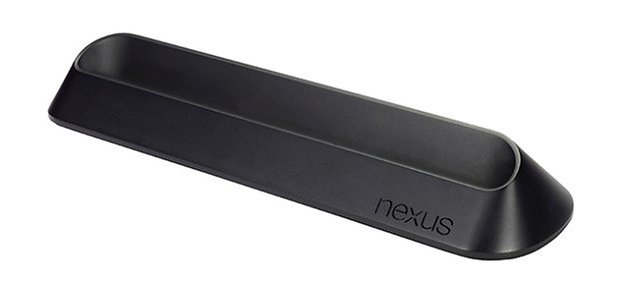 Sleek, black and matches the curtains.
It's got all the bells and whistles expected of a docking station with its standard 3.5 mm port of speakers and micro USB, which will automatically charge the device when connected. Obviously tailor-made for Nexus 7, it supports the Android 4.2 operating system. The lightweight device of 280g should also match your other furniture and household decoration with its sleek black 220 x 65 x 30 mm dimensions. It's also equipped with an audio-out port to plug your speakers for optimal sound.
Will you buy this dock (which also depends on if you have the Nexus 7 Tablet)? As an objective by-stander, with absolutely no chance to make a buck, I think it's worth it for the price, its charging capability and sleek look.