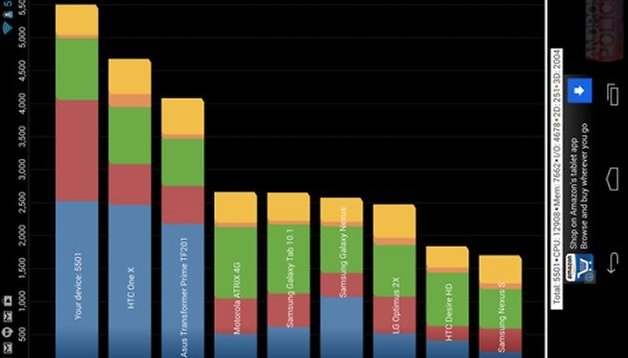 Nexus 7 'Razor' specs and benchmarks leak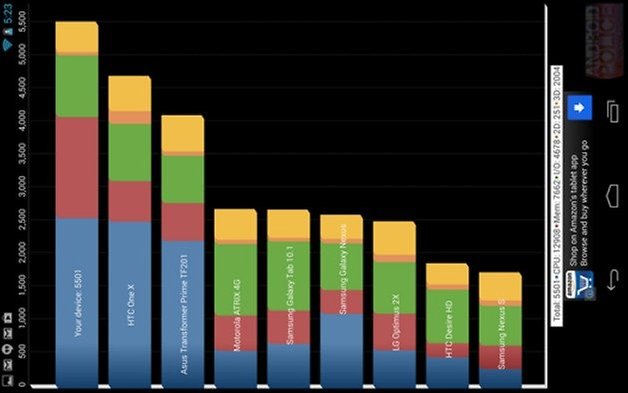 The new Nexus device, manufactured once again by Asus, is supposedly codenamed Razor. It'll feature a Full-HD screen at 1920 x 1200 (320 ppi) and run a quad-core Snapdragon S4 Pro processor ticking at 1.5 GHz, the same as the Nexus 4. Colors and lights will be handled by an Adreno 320 graphics processor. It'll be running stock Android 4.3 Jelly Bean and will carry 2 GB of RAM (not the 4 GB previously rumored) and 16 or 32 GB of internal memory. It'll set you back $229 or $269, depending on your choice of memory.
So it looks like the Nexus 7, which will be officially announced shortly at a Google breakfast event, will indeed be the first device to ship with stock Android 4.3, so we can look forward to the immediate breakdown of the new OS when the device ships. We'll probably see it a little before then anyway, as these things go, but in any case, we'll have all the details as soon as it surfaces.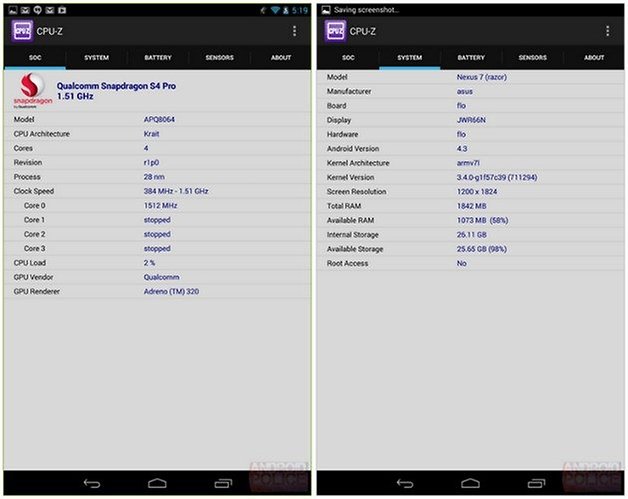 So, how did this new Nexus device benchmark? It scored pretty well but not spectacularly, coming out with a Quadrant score of 5500, well above the HTC One X and Asus Transformer Prime tablet. The graphics benchmark screens released by Android Police humorously show a 3DMark Ice Storm score of 7188 and the notation: ''This is a great score for this device, but it's low compared to other models. Maybe it's time for an upgrade.''
Check out the screens in the gallery below and see what you think, but generally speaking the Nexus 7 pipped the Nexus 4 in the Quadrant test (5500 compared to 4200), and also beat a number of other comparable devices in the Quadrant general benchmark test, as mentioned above. In terms of graphics too, the Nexus 7 beat out Nexus 4, which scored 6300 on the 3DMark Ice Storm test compared to the Nexus 7 Razor's 7188.
As you can see, none of the results are mind-blowing. Most come in only marginally better than the existing Nexus 4, which is probably to be expected considering the similar internals. You'll get better resolution with a Nexus 7, but not much else. So while it may be time for an upgrade, unless you really want a bigger screen or the first device to ship with 4.3 Jelly Bean, I don't know if you really need to upgrade to the Nexus 7 just yet.
What do you think of the confirmed specs and benchmark scores? Will you buy the Nexus 7 or stick with your Nexus 4?