Nexus 8 to replace both Nexus Tablet lines? (Rumour) The Nexus 8 has not yet even been announced but speculation is rife over what is going to happen when the next device from Google drops. The Nexus 10 which came out in 2012, around the same time that the famed Nexus 4 dropped is still to receive its successor. The successor to the Nexus 10 did not come in 2013 as hoped and when the device disappeared from the Google Play Store we thought Google was readying an update. Alas when the Nexus 10 did return it was the same 2012 device.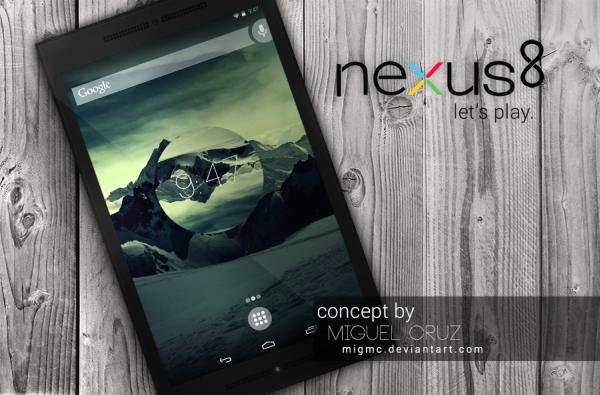 We only have the Nexus 8 to look forward to right now and it seems as if this is the device which is going to take the reigns from the 2013 Nexus 7 device. The line is 7 inch line which has been so successful is set to be retired this year but with plenty of 7 inch tablets on the market nowadays it is becoming harder and harder to stand out in the market place.
8 inch tablets seem to be a place where the Nexus line can thrive though. The concept drawing of what the Nexus 8 may look like really drives home the point of how good this device could actually be. The slate may have a 2K touchscreen, 8.2 inches, or perhaps an 8.9 inch screen, a Qualcomm Snapdragon processor, probably the 801 or 805 and about 3 GB of RAM. These specs would see the device become a go to tablet and something that can legitimately compete with the Apple iPad mini.
It would be a shame if this device lands in between the Nexus 7 and the Nexus 10 but at least you wouldn't need to spend money on three different device in order to get the best from Google any more.
What do you think of the Nexus 8 replacing both the Nexus 7 and the Nexus 10 lines? Please leave us a comment below and we will get back to you as soon as possible.