 Nexus Q: Designed and Manufactured in the U.S.A.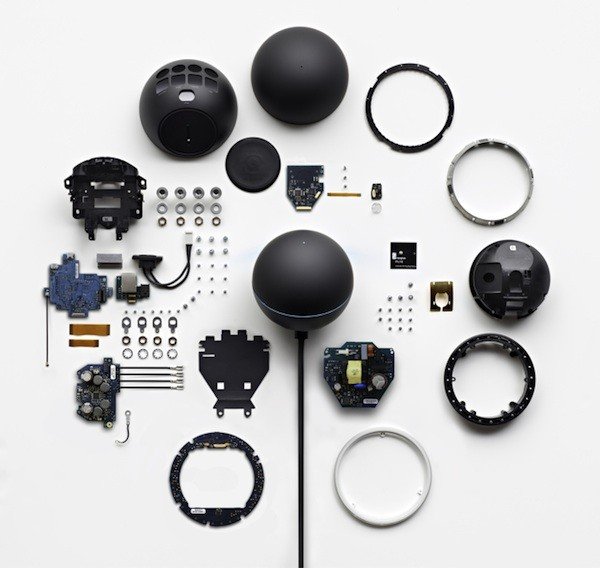 Google is trying something a bit quaint with their new Nexus Q: the company is manufacturing the cloud media player entirely in the U.S.A. In San Jose, to be exact. Why did Google specifically choose to manufacture the Nexus Q in their own backyard? Why now? And does it matter in the big scheme of things?
First, a little background. By now it's known fact that smartphones like the iPhone and Galaxy Nexus are largely manufactured in China. Throughout the public debate over whether or not its ethical to take advantage of the cheap labor halfway across the globe, some have been arguing for companies like Apple to return to their roots and begin manufacturing their electronics in America again. Now Google is doing just that.
The Nexus Q links a TV or home sound system to the Internet cloud to play video and audio, and it utlizes NFC technology to connect to your phone. Users can easily switch between songs and films straight from their phone. It's a nice device, but I have doubts that it will sell well. At $299, many are already complaning that the device doesn't do nearly enough to justify its high price. Imagine: you could buy a Nexus tablet and $100 worth of apps and music for that price.
Certainly, this is a smart PR move. The New York Times, Verge and WIRED have all written about Google's decision to return to their home turf. The New York Times even suggests Google's decision to manufacture the Nexus Q in the States could signal to other manufacturers to do as well. Manufacturing in the States isn't just good for PR, the paper argues, it's also more convenient and allows manufacturers to save on transportation costs.
But the Nexus Q is a niche product, and won't sell enough to change the industry. By manufacturing it in the States, Google is handing labor rights activists peanuts. It's a nice gesture, but it doesn't mean that much in the long run of things. Wake me when the Nexus is made in Fresno.
(Photo: Engadget)