[Video] "Smart Tags"– Sony Shows What NFC Is All About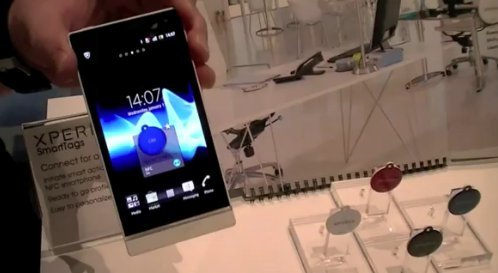 Sony's new Xperia S is shaping up to be one of 2012 hottest smartphones before it even hits the market. Sony hasn't enjoyed the same profile that Samsung has in the last year but Sony Ericsson's next line of Android phones seems destined for success with its mixture of high-end tech, sleek design and reasonable price. But it's not just the standard mix of high-quality displays and fast processors that distinguises the Xperia S from the rest; it's innovative use of NFC in the form of Smart Tags make this one phone you need to keep your eye on.
What is a smart tag you ask? It's simple; a smart tag is an NFC enabled "sticker" of sorts that cues your Xperia S to take certain preset actions that you decide on in advance.
For example you could cue your phone to turn on bluetooth, GPS and a navigation program when you enter your car or you could set your phone up so that it automatically starts up wifi and shuts down your data connection when you are at home. Quite useful features if you ask me.
Check out this hands-on video from the CES for a good demonstration of the Xperia S's Smart Tags (min. 1:20 )