Night Vision Cam – For Secret Agent Wannabes Wanting to take a photo and being confronted with a stubborn camera that won't play along is nasty business. I have found smartphone cameras to be especially unwilling when it's dark. Could Night Vision Cam be of any help in this department?
| | |
| --- | --- |
| Reviewed version | Latest version |
| 1.04 | 1.28 |
Features & Use
Test device: Samsung Galaxy Nexus
Android version: 4.0.2
Mods: Root

In the words of the app's developer: 'Turn your android device into a color night vision device with picture camera and zoom.'—Sounds good, but will the app do as it promises?

After starting up Night Vision Cam and pointing it at something dark I couldn't see a thing. Four buttons located on the side of the display allow you to make adjustments until you can make out what lies in front of you.

The button on the top is the most important one as it regulates the shutter speed—the longer the shutter remains open the more light is let in. It's very important to remain as still as possible when leaving the shutter open for longer, otherwise the image turns out all blurry. (BTW, a photographer once told me a good trick for remaining as still as you can when taking a longer snapshot: hold the camera as close to your body/face as possible and stop breathing whilst taking the picture.)

Gain and luminosity can also be adjusted—my advice would be to try it out and find what works best for you as it really depends on your settings.

That's all very nice, but it didn't take me long to figure out that the application is missing one major function: the flash! This leads me to the conclusion that the app is not the cat's whiskers when it comes to taking night vision pics… unless you're a spy or creepy secret nighttime photographer (not that all nighttime photographers are creepy per se).

The results are pretty meh: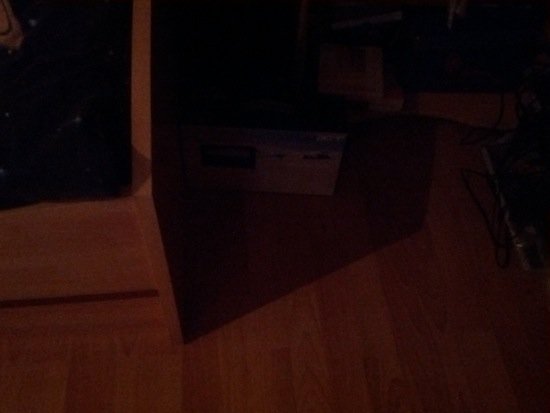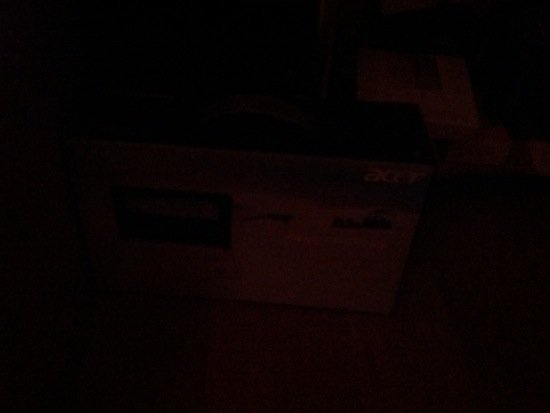 Bottom line:
Night Vision Cam looks like it could be lots of fun and useful to boot, but I found it to be gimmicky more than anything else. What it comes down to is that it doesn't take very good pictures, so I think I will stick to shooting photos and then editing them in post-production if ever I find them to be too dark.

Screen & Controls
Controls for Night Vision Cam feel somewhat chaotic. The buttons are located on the right and not always in the most favourable of places, making it a bit tricky to actually take a picture.
Speed & Stability
Night Vision Cam performs very well. Both cores are used in the case of dual core smartphones, which is quite exceptional for a camera app.
Price/Performance Ratio
Night Vision Cam is free of charge and comes with ad banners.