Nokia Blasts Google for Making Their Open Ecosystem "More Closed."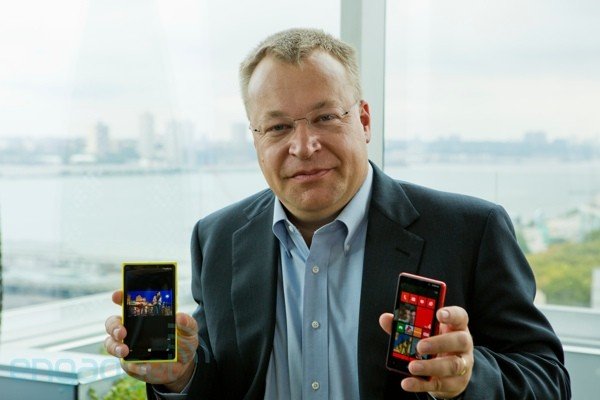 The strategy at any struggling company is simple: blame your competitors for your problems. That's exactly what Nokia's CEO Stephen Elop seemed to do during a presentation concerning the company's Q4 2012 earnings. Those who had dreams of seeing Jelly Bean running on a Lumia device: sorry, but it looks like Elop just crushed 'em.
While discussing Android's fragmentation, Elop said that it was "offset by Google's efforts to turn an open ecosystem into one that's quite a bit more closed." It seems the statement is referencing the fact that Google recently dropped support for Exchange ActiveSync, making it much harder for anyone to access their GMail account on a Windows device. Google also seems uninterested in developing apps for Nokia's favored platform.
However, Elop's recent statements seem to contradict what the Spanish paper from a few weeks ago, when he was feeling so charitable towards Google that he even suggested Nokia might one day create an Android smartphone. When asked whether the company had entirely ruled out launching a smartphone running Google's software in 2013, Elop replied that Nokia was looking into "what role Android or other things" might play in the company's future.
But with his current statements, it appears the Nokia CEO has closed the door to these speculations with one fell swoop. The dream of owning an Android designed by Nokia may remain just that.
While it's worth noting that Google could do more to play nice with others, I'm guessing Elop dropped the statement just to distract the media from their quarterly earnings report.