Nokia Boss Explains Why They Didn't Go With Android Nokia Boss Stephen Elop has explained the business analysis that Nokia did back in 2010 which would explain why they chose to go with Windows instead of Android. It seems as if the reason why they didn't end up moving forward with the Android platform, when it started killing off its Symbian OS, did end up manifesting itself. The main fear that Nokia had was that one company will end up dominating the Android landscape and this has happened as Samsung is the company basically making any money off Android smartphones.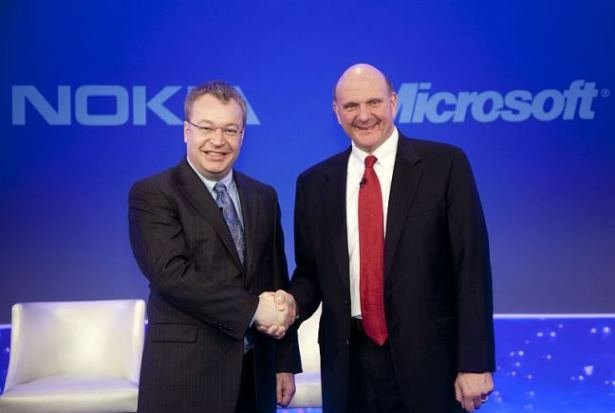 It is known that Nokia did participate in discussions with Google about migrating to the Android platform before Nokia struck a deal with Microsoft but the talks fell through in the end.
During a roundtable discussion Elop was asked whether his company regretted the decision they made to side with Windows instead of Android. The Nokia exec responded by saying that Nokia was very happy with the decision they had made in 2010 because there was a very high risk that one hardware manufacturer would come to dominate the Android landscape. This has taken place as we all know and Samsung is the dominant force within the Android ecosystem, raking in almost all profits being made from the Google OS.
He continues by saying that Nokia's position as a third option to iOS and Android is important strategically when negotiating deals with carriers like AT&T and Verizon, especially in places like the United States and Canada where the carriers are sort of like gatekeepers to getting the phone in front of a large audience.
Nokia is set to post its second quarter results on Thursday and this should provide greater clarity on whether the Windows ecosystem has managed to leapfrog Blackberry into third spot in the mobile OS wars. Analysts are predicting that it has and this should bode well for Nokia in the future.
We were also wondering whether Nokia should go to Android but Elop reasoning seems rational as companies which manufacture Android phones have found themselves in a tough position lately. A prime example is HTC which has found itself in a crisis recently.
In light of the latest explanation by the Nokia chief do you think that Nokia made the right decision in going to Windows? Please leave a comment below