Hey Nokia/Microsoft...Is The Lumia 920 Honestly The Best You Can Do?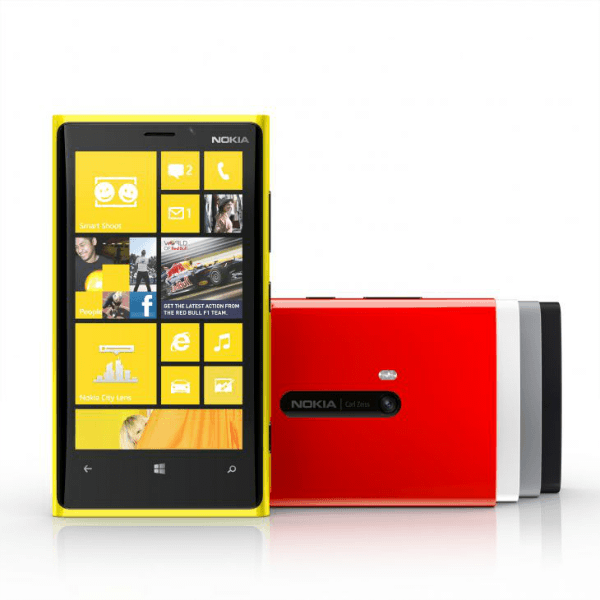 I'm not only laughing on the inside right now, but on the outside as well. Nokia took to Twitter a few hours ago to brag about how they are going to "eat Jelly Beans" for breakfast with their new device today, and after watching them unveil the Lumia 920, a few words come to mind: "LOL", "Are you serious?", **facepalm**, "Nice camera!", and most importantly, "Is that the best you got?". After confidently talking about eating Android Jelly Beans for breakfast, I really expected a hell of a lot more than this, and had actually hoped to see something groundbreaking. Well, that certainly didn't happen.
So, what's the Lumia 920 packing? The device comes with a dual core 1.5Ghz processor, 32GB storage, 1GB RAM, a 4.5 inch WXGA 720P display with a resolution of 1280 x 768 (332 PPI), is LTE capable, has a 2000mAh battery, ships with Windows 8, and is packing an 8.7MP camera (no word yet on price or availability). It's available in Yellow, Red, White, Gray, and Black colors, and...this is a big one people... **drumroll**....it can be used with mittens, as Nokia demonstrated live here: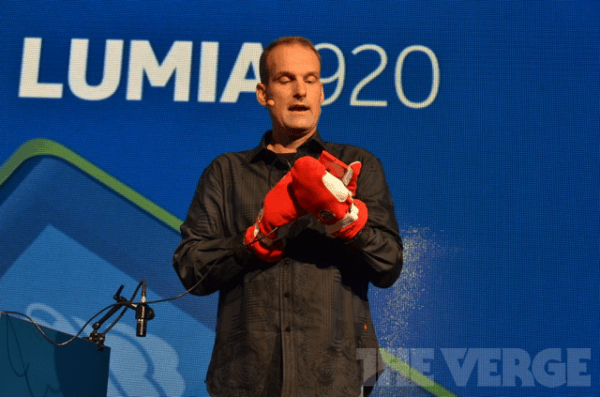 Ooookaaaaaay....moving on...
(I am honestly interested to know how the mitten thing works, but the way they showcased it forces me to make fun of it)
Is this a bad phone? Not at all! Specs are solid, it's, um...colorful, it's LTE capable, and its on par with quite a few Android MID LEVEL phones in terms of hardware. I can even understand how some could really like the design and look of the phone. But is it anything groundbreaking? Is this the device that "eats Android for breakfast"? Hellz to the no.
If this is honestly the very best that Nokia has, just quit now. Now don't get me wrong...I am intrigued by Windows 8, and think that it can definitely create a disturbance in the Android and Apple ecosystem. But if the Lumia 920 is the device that Nokia honestly feels will get them back in the game, they need to THINK AGAIN.
In not one single solitary way is this phone in any way shape or form revolutionary. Throughout the entire presentation, my thought was "so..that's it?" I mean, they were literally bragging about being able to take screenshots and pinch to zoom on the device, as if those were somehow "new" functions. The only thing that makes it somewhat interesting is the fact that it runs Windows 8 and its camera. I like that the phone has the ability to remove images from any photo that you take, and that the lens is able to take absorb up to 5 times more light than current smartphones without flash. Those are cool features without a doubt, but certainly nothing that eats Jelly Beans for breakfast.
Dear Nokia/Microsoft: The next time you wish to dog Android, please bring out a device that can actually back up your words, and not just a great camera with a phone function.
Picture credits (mittens): The Verge