Nokia Taunts Android on Twitter: We're Going to Eat You For Breakfast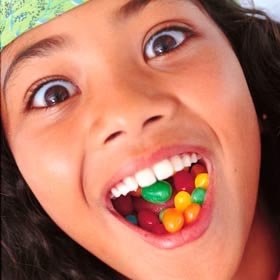 It's T-minus one and a half hours until the launch of Nokia's Lumia 920 and Nokia is throwing it down. On Twitter, the company is seriously starting some s**t with Android via the Tweet below: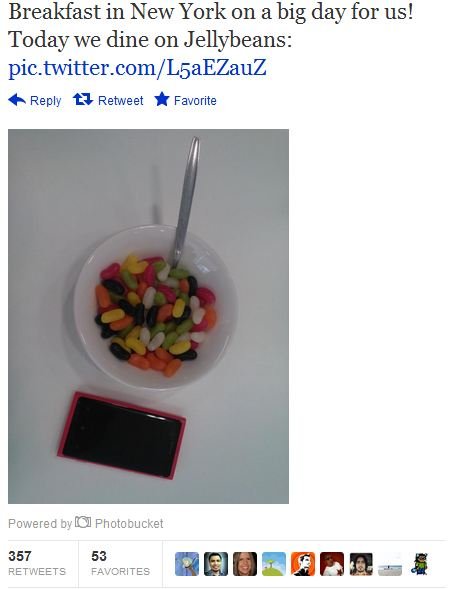 Ohhhhhhhhh SNAP. Them's fighting words!
Except a) who eats jelly beans with a spoon? and b) all this picture makes me want to do is pour Jelly Beans down my throat, not buy a Nokia phone. Nice try, though, guyz!!! Man, I'm hungry.
The Nokia Lumia 920 is launching later today, which is why Nokia is acting all aggressive. The phone is expected to arrive with a wireless charging pad, 32GB in storage onboard, and, of course, Windows 8.
Nokia: your threats are adorable, like a little baby chihuahua that nips at our feet. Don't ever change.