Nokia X2 is Microsoft's second stab at an Android smartphone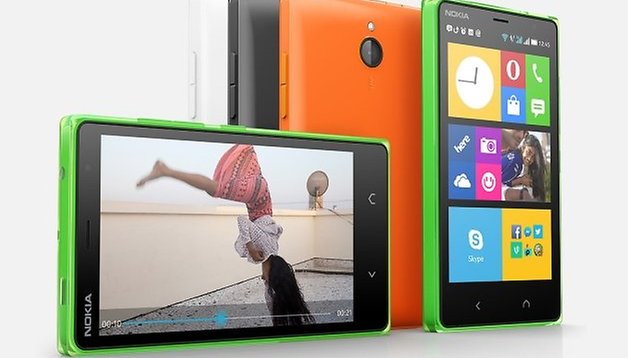 Following Nokia's somewhat dubious entry into the Android market with the release of their Nokia X smartphone, they've already decided to continue down the path with their next release, the Nokia X2. The follow-up device sports the same price point and design choices of the original and will be available in a select few countries.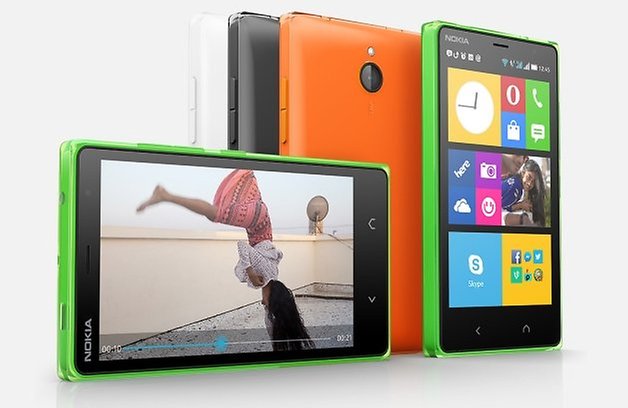 The X2 follows the tradition of its predecessor with its bright colors, but the design has been softened a bit with rounder edges and a glossier finish to the polycarbonate material. While the Nokia X only had one navigation key at the bottom of the device, the X2 now sports a Home button as well as a Back button.
Otherwise, the X2 is still running a forked version of Android and as such, doesn't support Google Apps such as the Play Store (so no Gmail, no Google Play Music, unless you root it, but users who buy this phone probably won't). Their Fastlane software remains relatively unchanged and has the same features that were found in the Nokia Z. In addition on the software side of things, there is a new feature called App List, which saves space on your home screen for your most used apps and mirrors the Lumia experience Nokia users may be used to. As well, tiles can be customized to allow users to choose which color they will be when displayed.
Technical Specs
| | | |
| --- | --- | --- |
| | Nokia X2 | Nokia X |
| System | Android (version unknown) + Fastlane function | Android 4.1.2 Jelly Bean + Fastlane function |
| Display | 4.3-inch ClearBlack LCD (800 x 480 pixels) | 4-inch IPS LCD (800 x 480 pixels) |
| Processor | Snapdragon 200, dual-core, 1.2 GHz | Snapdragon S4 dual-core, 1 GHz |
| RAM | 1 GB | 512 MB |
| Internal memory | 4 GB + microSD up to 32 GB | 4 GB + microSD up to 32 GB |
| Camera | 5 MP (rear), 640 x 480 pixels (front), auto focus, LED flash | 3 MP (rear), fixed focus, no flash, no front camera |
| Dimensions | 121.7 x 68.3 x 11.1 mm | 115.5 x 63 x 10.4 mm |
| Weight | 150 g | 128 g |
| Connectivity | 3G, HSPA, Bluetooth 4.0 | 3G, HSPA, Bluetooth 3.0 |
| Price | 99 Euro (RRP) | 89 Euro (RRP) |
The Nokia X2 is scheduled to be priced at €99 and is available in green, orange, and black right now with more colors coming shortly. The official list of countries to get the X2 can be found on the Nokia website, but don't expect Nokia's Android phones to make their way over to North America anytime soon.
What do you think of the Nokia X2? Another failed attempt by Microsoft or are they finally going in the right direction?