North Korean Spyware Found In Games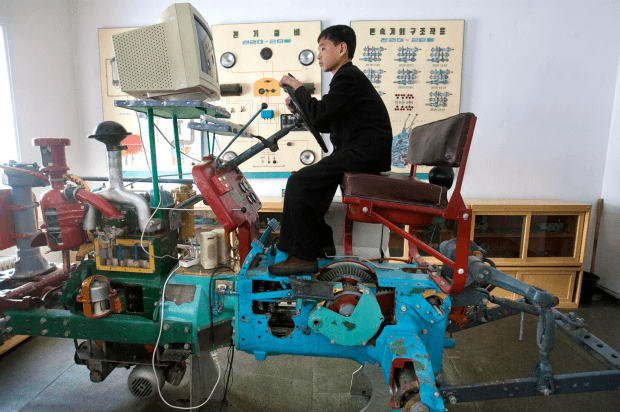 Cybercrime and cyberterrorism are terms that have been thrown around a lot in the media lately. But malicious software and viruses are no longer just being used by hackers, rogue states are now using the same techniques against their pledged enemies. North Korea, a totalitarian state that never got the message about the Cold War being over, has been caught installing spyware onto the computers of unassuming users and then using them for DDOS attacks.
The idea that an oppressive regime with a god-like tirant at the helm can infiltrate into the computers of regular users and use them to launch cyber attacks against other states is a crazy idea. Especially, when the country in question is North Korea, one of the only places where the words Internet and smartphones mean absolutely nothing to 90% of the population. Having dabbled in printing fake US dollars in the 90s, the North Koreans have turned to Anonymous-style DDoS to fight their capitalist neighbors to the south.
Police in South Korea have just uncovered an international plot through which North Korean intelligence officers had sold discounted computer games infected with spyware to South Koreans via a web of intermediaries. All of these pieces of gaming software ended up on well-known South Korean online gaming sites. According to the police, the purchasers of this infected software were well aware of the threat, but were too eager to make an easy profit off of these discounted games.
This may all sound a bit too ridiculous, but the DDoS attack that ensued managed to jam GPS receivers at Seoul's airport back in 2011.
Having tried PC games, what's the next step? Imagine Android apps from Google Play with North Korean spyware. Now that's a scary thought. At least, we know that Google are keeping their eyes peeled for state-sponsored attacks.